Although the FinTech firms enjoy massive financial backing, they are still significantly behind TechFins in matters of swift consumer satisfaction. The question then comes, which technology has more probabilities of becoming the future of banking?
The banking sector that used to be the leader of financial solutions seems to be continuously running out of ideas to catch up and keep up with the advancement of TechFin companies.
They are offering financial services to their huge customer base. It brings up the thought of whether a collaboration or merger between different FinTech firms can provide them with the competitive edge that they have been lacking.
The integration of these institutions is to boost productivity for all the parties involved since it lets them attract a huge consumer base, creative thinking, and an advanced digital services space to boost income. All these features are what conventional financial institutions do not offer.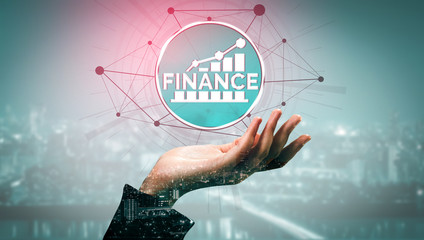 But, these financial institutions have over the years created a solid reputation while simultaneously generating enough income and third-party payment services to the consumers while guaranteeing that all the regulatory laws are followed.
Efma and CapGemini in April 2021 reports indicate that there is a considerable gap existing between what the traditional banks offer and what their clients expect. To mitigate the gap, the banks would require to link financial technology into their operations and make strong moves towards becoming inventive banks.
Additionally, fintech firms that have been generating constant annual revenues have mainly focused on serving a smaller customer base while providing them with attractive and affordable service rates. Although the fintech firms have huge financial backing, the many regulations and policies needed in customer service make them lag behind the TechFin firms in terms of swift consumer satisfaction.
FinTech Versus TechFin
Although TechFin and FinTech are both known for offering financial services to their customers, their differences are found in their founding corporations. FinTechs are normally affiliated with companies that manage their operations using modern strategies like mobile wallets and mobile banking applications that are basic examples of the services that conventional banks provide.
FinTechs
The FinTechs who have advanced banking infrastructure are firms with reputations like Venmo, PayPal, Zelle, Starling Bank, Revolut, and Monzo. All of them are well known in South America and Europe today.
Revolut
Revolut is a British company that was founded by Vlad Yatsenko and Nikolay Storonsky. Nikolay works as the CEO with the firm offering a platform for remote financial operations via its mobile app which makes it easier to complete transactions locally and internationally for free.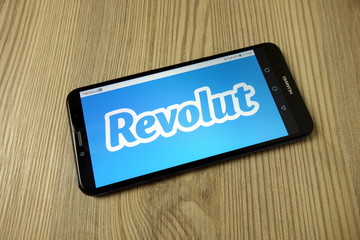 Although it is a UK-based firm, Revolut is known to operate in at least 35 countries and it generates more than 50 million sterling pounds yearly with over 1500 employees.
PayPal
PayPal Inc is an online transaction service that is owned in America. It was launched by Elon Musk, Ken Howery, Russel Simmons, Max Levchin, Luke Nosek, Peter Thiel, and Yu Pan. At first, this company was known as Confinity and it changed to PayPal Inc. In 2001 after it merged with X.com which was founded by Elon Musk.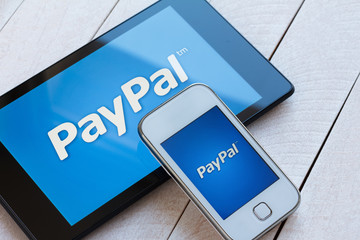 In those days, the firm became a major payment transactions partner with eBay and it was valued at around $500 Million. Currently, PayPal is accepted in at least 200 countries globally in every continent and it has more than 20,000 employees.
TechFin Solutions
On the other hand, the TechFin firms are tech-savvy and software solution companies that find enhanced methods; to provide similar services offered by financial institutions as a part of their wide array of offerings and services. In the past several years, GAFA (Google, AliPay, Facebook, Apple); have dominated to become the leading tech-based establishments offering financial services around the world.
Google
Google LLC is an international company that was founded by Sergey Brinn and Larry Page in 1998. It is a major subsidiary of a conglomerate known as Alphabet Inc. Google Pay was also formed in the same year arising from a partnership between Android Pay and Google Wallet.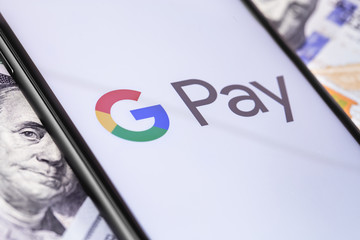 The payment solution has become a moderately efficient channel and is now available in at least 30countries around the globe. It is expected to show massive growth in the coming years like WeChat Pay and ApplePay; after it gets marketed effectively to its software consumer populace.
AliPay
Jack Ma established Alipay and the Alibaba Group in 2004. Even though the company started with low expectations; it has grown to become one of the biggest TechFin start-ups currently worldwide with a market valuation of almost $150 billion. This company started to show signs of progress in 2013 when it succeeded PayPal; to become the biggest payment solution globally.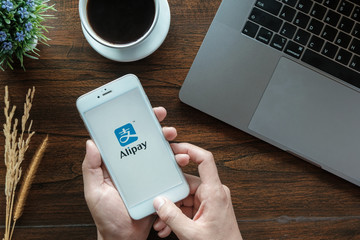 By 2016, its monthly active users rose to almost 400 million; and have so far increased to almost 1 billion subscribers from various continents. Alipay today offers its services to residents of 50 countries while partnering with reputable services; including MasterCard and Visa to guarantee that their clients can pay from anywhere they are irrespective of the card type that they own.
Facebook
Facebook pay is yet to record the high success levels that its competitors have enjoyed. It was established in 2015 as a method of sharing money with friends. This was made possible by the existence of its thriving social media platform. But, Facebook has recorded reduced daily traffic since the arrival of Twitter Inc, Instagram Inc, and WhatsApp Inc.
Apple
Apple Inc unveiled the Apple Pay feature in 2014 allowing all Apple users with an iOS version of 8.1 or higher; to pay and transact with other individuals who enable transactions via smartcards.
The Apple Pay functionality is easy to use with the iOS device users; able to make payments through any of the available security measures that are enabled on their device. You can use facial recognition, passcode, or fingerprint sensor.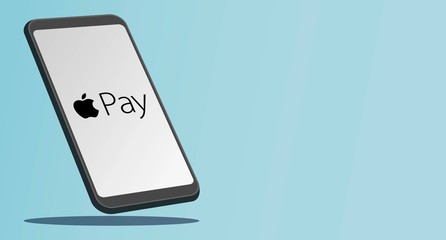 The feature was originally limited to the consumers within America. However, it has since spread to at least 25 other countries reaching Australia, Europe, Africa, and Asia; while partnering with global reputes like Visa, American Express, and MasterCard. That enables the global clients to access the service irrespective of the types of cards that they have.
The Future Of TechFin and FinTech
The normal complex processes that individuals encounter at various financial institutions seem to be quite annoying. But, TechFin establishments offer financial services to their customers with ease and speed. In the coming years, TechFin firms are projected to surpass FinTech establishments since they own a large consumer database.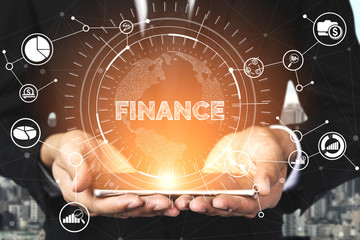 However, it is not accurate to say that the FinTech establishments will become extinct; since the TechFin firms have their limitations based on the financial services that they offer.
Even though it is expected that companies will enter into mergers resulting in the integration of TechFin and FinTech firms in the future; both are certainly aimed at bringing a faster, better, and efficient mode of managing customer finances.