Decentralized file sharing is described as a way of storing files across many nodes in a network instead of storing on one centralized server. As the digital era keeps growing, the internet has turned into a wide and complex web made up of data and files that communicate effectively using the Hypertext Transfer Protocol, or HTTP.
Internet traffic has increased over the years and with it, the volume of information shared has also become quite enormous. In that context, HTTP has begun to crack under this pressure. For instance, every time you load a web page, HTTP is used in retrieving content from multiple centralized servers.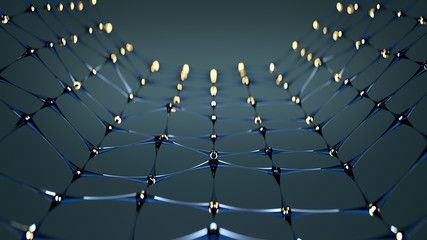 If the content needs to transmit huge files, it may consume a significant amount of bandwidth. When a server is shut down, a site might still exist but it will have missing pieces including graphic files and images. Additionally, due to heavy reliance on centralized servers, HTTP makes it easy to introduce censorship.
Decentralized file sharing has become a viable solution to some of the existing challenges. Torrenting is the most popular solution used by the general public. Torrenting has been used as a strategy of distributing bigger files including video and audio over the internet to overcome the problems of using HTTP.
Nevertheless, the earlier versions of file sharing protocols also have several limitations. The nodes are mainly operated by volunteers. They can at some point decide not to volunteer their services which means that there is no assurance that there will always be adequate people to host files.
Utilizing blockchain technology is a way of developing large decentralized file-sharing networks where the participants are incentivized to continue with their contribution efforts. A token-based reward network guarantees there are always adequate nodes offering their services to the network.
How It Works
Using centralized servers to deliver data and files is referred to as a client-server model. In short, the client or user requests what they want by putting in a URL and a server delivers it through HTTP.
Decentralized file sharing makes use of a different model that is known as peer-to-peer sharing. In the client-server model, the URL points straight to an IP address which is mainly based on the server location where the site data is stored.
In the context of P2P sharing, files are not stored in one place. Instead, they are distributed across a network of multiple nodes. Every file or piece of a file is given a distinct cryptographic hash. It means that every version is tracked across the entire network. Whenever any user requests the data, the network finds the nodes holding an ideal match to the unique hashes.
Benefits Of Decentralized File Sharing
Using multiple hash addresses distributed across nodes means that the content is immutable yet it is permanently available. It does not matter if one node goes down since other nodes may immediately deliver a duplicate.
Whenever the users are retrieving data from any centralized servers using HTTP, their service proceeds quite slowly. Notably, decentralized file sharing frees up bandwidth since the weight of the files is effectively distributed across multiple channels.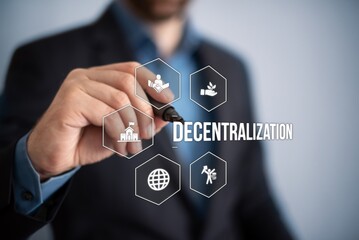 The sharing strategy enhances resistance to censorship. Governments can easily order their nations' internet service providers to avoid and even block a specific site or service just by blocking their IP address. In the case that these files or data stored across a whole network are encrypted, it is quite impossible to block access to it.
Due to the benefits and many more, a decentralized file-sharing network based on blockchain supports the continuing evolution of the internet to Web 3.0 and beyond.
Examples Of Decentralized File Sharing Protocols
Two major decentralized file sharing service providers exist. BitTorrent was created in 2001 operating as a peer-to-peer file-sharing protocol and was bought by Tron in July 2018. At that time, BitTorrent had reached 100 million monthly active users worldwide.
In 2019, BitTorrent said that the launch of the BitTorrent File System (BTFS) is based on the Tron network. The unveiling of BTFS solves two challenges within the decentralized file storage space. First, it introduces incentivization to BitTorrent's peer-to-peer network enabling participants to get rewarded on tokens for their contributions.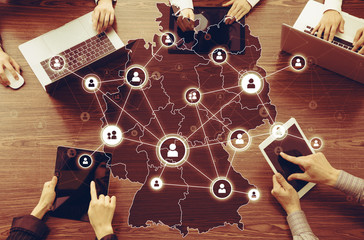 Secondly, it offers a decentralized file storage solution to dApps (decentralized applications) operating on a blockchain network. It is expensive to store files on a blockchain which means that most developers opt for centralized solutions. BTFS strives to address this gap and it has managed to do that by introducing decentralized file storage that is both accessible and affordable. The platform is now live.
The InterPlanetary File System, or IPFS, is another project that aims to solve a similar issue. IPFS was launched in 2015 by Protocol Labs operating as a peer-to-peer file-sharing protocol. Additionally, Protocol Labs has been developing Filecoin which is its in-house blockchain layer aiming to complement IPFS. Filecoin has existed in beta for a long time and will supposedly launch this summer.
Are Decentralized File Sharing Use Cases In Operation Today?
Two examples where IPFS has been used are with the Android version of the Opera browser and Wikipedia. In the past, the Turkish government tried to ban Wikipedia terming it as a national security threat. At the time, hacktivists uploaded a Turkish Wikipedia version and published it using IPFS as a way of bypassing the ban.
IPFS has also been well integrated into the Android version of the Opera browser. It did that as part of its bid to introduce Web 3.0 capabilities. On the other hand, BTFS is integrated into decentralized video streaming network DLive allowing and supporting fast and censorship-resistant live streaming. That marks another milestone and an example wherein decentralized file sharing proves to have unlimited potential.