American retail brokerage firm GAIN Capital Holdings, recently announced that it's June retail forex volumes have touched $222 billion.
Great month for GAIN Capital
The average daily volumes (ADVs) of the group also increased to $10.1 billion in June. It rose from $8.5 billion in the month of May. However, it was 42% lower than the $17.7 billion it recorded in June 2019. The monthly FX trading on the platform rose by 24% and hit $222 billion. In May 2019, the figure was $179 billion. The rise was more spectacular on a year-on-year basis with a 60% growth over June 2019's figure of $138 billion. This is the strongest month for the publicly-traded company since the coronavirus pandemic hit the markets.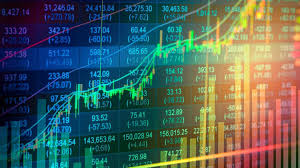 The firm also revealed that the three-month trailing active accounts in the OTC retail sector amounted to 93,433 in June. It marked a 3.5% decrease when compared with 96,774 accounts recorded in May 2020. The retail account of the company grew by 34% when compared on a yearly basis.
Activity rebounds in the retail forex
The retail forex markets have finally started receiving some more activity. Major institutional ECNs are also witnessing similar results in June after the chaos triggered in April and May because of the coronavirus pandemic started to fizzle out.
GAIN Capital is uniquely positioned to take advantage of this situation. Last month, its shareholders approved its $236 million merger deal with INTL FCStone with an overwhelming majority. About 71% of the voters, which represented about 86% of the total number of people present votes yes. The merger was to be approved with a two-thirds majority. The newly combined firm will be led by INTL FCStone CEO Sean O'Connor. GAIN'S CEO Glenn Stevens, who has been with the company for more than 20 years, will continue leading the business with INTL FCStone.