The number of deposits made at retail forex trading giants has steadily reduced in the US in the past few months. However, the month of May brought some activity back to the market as volatility returned because of the spread of coronavirus.
Heightened enthusiasm
The enthusiasm of the retail forex markets is high because of increased volatility. A monthly report from the CFTC shows that forex funds held at brokerages in the US totaled $571 million. This included deposits made at FCMs registered as Retail Foreign Exchange Dealers (RFEDs) as well as broker-dealers. In April, the deposit was only $556 million.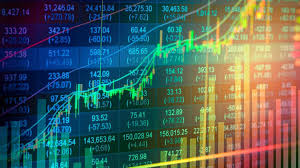 Data also shows that Interactive Brokers lost $12.3 million in retail forex deposits during the month. This was the biggest loss for the company on a percentage basis. It lost 17% of client deposits during the months. The Connecticut-based company had a tough time in May. Not only did its deposits dip on a monthly basis but it also registered a massive 40% drop on an annual basis. For the first time, the figure jumped over $100 million in June 2019.
IG US continues to shine
The newest player in the US retail forex industry, IG US, continues to rake in big deposits on its platform. In May 2020, it received $20.8 million in customer deposits. The figure is 31$ higher than the last month and also 6x higher on an annual basis. The company collected only $3.5 million in deposits when it relaunched its operations last year.
GAIN Capital also witnessed an increase in its funds by $15.4 million, marking an 8% month-on-month growth. TD Ameritrade also saw a growth in its retail deposits by $2.6 million. OANDA added $5 million, with a 3% month-on-month rise in client deposits.
Distribution has only changed slightly in the month of May. GAIN Capital still remains the market leader with a 39% share OANDA has captured a 36% share in the market. Interactive Brokers holds 12%, while TD Ameritrade and IG US have been able to maintain 11% and 4% market share.