Xetra, a digital stock exchange in Germany has plans to list a Bitcoin ETP. The offering will be launched by ETC Group, an investment firm based in London.
When is the ETP arriving?
The Bitcoin ETP will be debuting on Xetra in late June. ETC Group's ETP product will be the first exchange-traded product on the German digital stock exchange. It will be available to local investors as well as traders based in Austria, Italy, and the UK.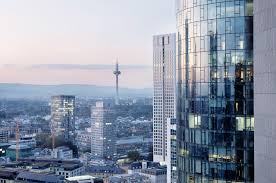 ETF Stream informed that the group announced its Bitcoin Exchange Traded Crypto (BTCE) on June 9. This exchange-traded product (ETP) will be launching on the Deutsche Börse Xetra upon receiving approval from the German financial regulators. The product is physically backed by digital currency and will track the price of Bitcoin in the market. All Bitcoins backing the product will be held by crypto custodian BitGo in cold storage.
Bradley Duke, the chief executive officer of ETC Group said, "The crypto sector has been held back by concerns about complexity, accessibility, and governance. With BTCE, we are transporting Bitcoin into the fold of mainstream, regulated financial markets. Investors get the benefits of trading and owning Bitcoin through regulated security while having the optionality of redeeming Bitcoin if they choose."
Not a pure ETF
Although the ETC Group product will be exchange-traded, it is not a full-fledged ETF. The group has clarified that it is offering users an opportunity to trade in Bitcoin through an "ETP structure." This is different from a typical ETF structure. The firm said that this hybrid ETP product does not meet the exact requirements of an ETF under the EU regulations. This is because it is a single asset instrument.
The US Securities and Exchange Commission (SEC) has not approved any Bitcoin ETF products yet, despite interest and several applications from crypto entities. The regulator is concerned about the verification of asset validity and issues related to market manipulation. In Germany, the financial watchdog BaFin announced the regulatory standards that local businesses must follow to provide crypto custodial services.