Quorum offers the infrastructure for a majority of the new financial projects enabled by its unique features and a partnership with Microsoft Azure. Blockchain is expected to do to banks what the internet did to the media, according to a claim by Harvard Business Review.
Blockchain technology can solve many of the problems that currently affect banks and other financial organizations. This technology has almost all of the attractive and beneficial characteristics required for operation by a reliable technology that involves money. It is secure, safe, transparent, decentralized, and relatively cheaper.

Additionally, blockchain technology has potential in financial services to make the space more efficient. Its potential is considerable and has multiple applications that include capital markets, payments, investment, trade services, wealth management, and securities and commodities exchanges.
Experts believe that blockchain might turn out to become a key driver for enabling businesses to save vast sums of money. But, most of the blockchain platforms get disqualified as a result of one primary condition that is crucial in the financial industry; privacy.
Opportunities
The nature of financial data makes financial institutions and banks primary targets of data breaches, and having client data on a transparent blockchain will not do. JPMorgan identified this problem and started developing a blockchain protocol that could be transparent and immutable without having to reveal all the details of any transaction recorded on the ledger.
Most of the significant enhancements for enterprise and permissioned use cases are based around the Ethereum protocol. That has offered Quorum a lot of flexibility with the way user privacy is protected. The integration of the use-case-driven development with resource-rich and experienced leadership has created many opportunities for the permissioned blockchain protocol.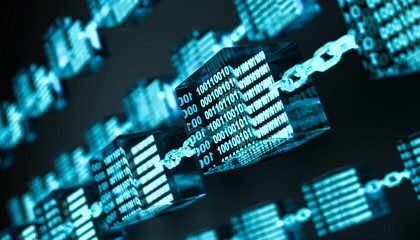 Utilizing Quorum will enable businesses to mitigate the requirement for manual interventions in amending, aggregating, and sharing data. Also, it will help with regulatory reporting, with audit documentation becoming easier and needing manual processing.
In that context, employees can put their efforts on only the value-added activities. Post-trade settlement and reconciliation are good examples of expensive and time-consuming processes. By using blockchain, financial institutions can entirely redesign these processes.
Microsoft Leads In Cloud Adoption And Distribution
It appears like quite a few understand what the enterprise clients need better than Microsoft Azure. Azure has adopted Quorum as one of the integral pieces of its Blockchain-as-a-Service platform known as Azure Blockchain Services. In 2019, the engineering team worked on upgrading the Quorum privacy infrastructure as the protocol moved from a privacy engine that was written to Haskell to a larger version written in Java.
That enables users to encrypt and decrypt private transactions and send them between nodes in the network. That new privacy engine operated as the primary standard for Azure's managed blockchain service. So far, the result is positive. Quorum's blockchain protocol and Azure's cloud platform are the underlying technologies that power Brazil's new financial clearinghouse.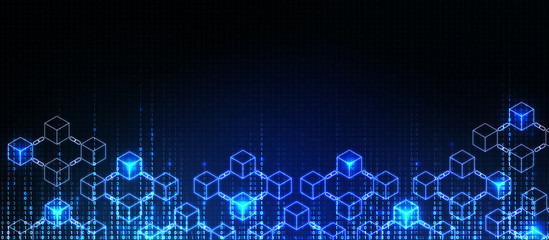 This May, the Central Bank of Brazil unveiled the project. That project is a significant demonstration of how private blockchain protocol can minimize costs while simultaneously decreasing the use of paper-based legacy financial systems. Interestingly, they are not the only adopters of Quorum technology.
How Is Quorum Getting Utilized?
Since the technology has JPMorgan as its main supporter, most of Quorum's existing deployments operate within the financial sector. In most cases, projects in the blockchain industry base their development activities on technical benchmarks like speed and scalability. Then, they struggle to get real users and clients after their launch.
Through the development of Quorum, JPMorgan avoided these challenges. Quorum was designed with the financial sector in mind providing the Ethereum-based network with an easy avenue from conceptualization to real-life deployment.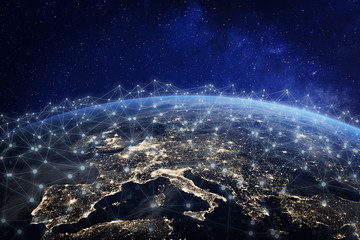 Although it is extensively used in the financial sector, Quorum has proved itself as quite versatile. The permissioned chain has been featured in other industries where speed, privacy, and reliability are considered more desirable than entire public transparency.
Notably, other industries are striving to adopt the blockchain infrastructure. Some of the notable names advancing into the blockchain space include LVMH, Xbox, SAP, State Farm, Starbucks, Kaleido, among others.
More Opportunities and Lessons Learned
The permissioned blockchain sector has intense competition. Hyperledger Fabric and R3 Corda share most of the advantages that Quorum has. In the case that Quorum can leverage its vast connections in the financial space, it can offer them significant enhancement in adoption, in turn, bringing developers nearer to the project.
But, the primary aim of blockchain technology is to connect and integrate multi-industry ecosystems. Quorum can do that by focusing on interoperability. Since its code is based on Ethereum, many opportunities arise to develop links with the public blockchain industry.
Hence, hybrid networks can be created where the consumer-facing data can be stored on the public Ethereum network. The more private data in this context remains on the permissioned Quorum nodes.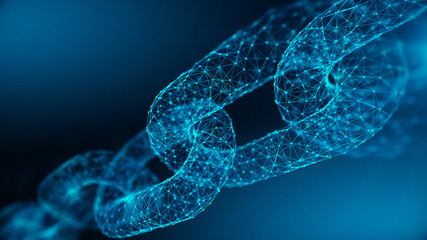 Some of the notable Quorum use cases like commodity markets and trade finance are perfect examples of the sectors where both the permissionless and permissioned blockchains could work in parallel networks.
Quorum appears to be solving a significant challenge with existing protocols by including reasonable privacy and permissioning features. It also offers support for enterprise-focused Raft and IBNT consensus algorithms operating on top of the Ethereum codebase.
Most of the other blockchain vendors can learn something valuable from all of this; the design of a solution must be essentially aligned with the business use case it aims to fulfill.
A blockchain enterprise with a one-size-fits-all approach to infrastructure will strive to get business users willing to get on board. Some of the key players like JPMorgan will play a significant role in getting such users while simultaneously attracting other major tech projects like Microsoft Azure to work together with.