The term investment has become saturated with overuse. A bond or stock is an investment. But, people are nowadays encouraged to invest in their property and education. All these things are sensical but not viable when investments are put into consideration. No matter what you might have heard, there are just three basic categories of investment. These are products that are acquired with an expectation of making a profit or an income from them.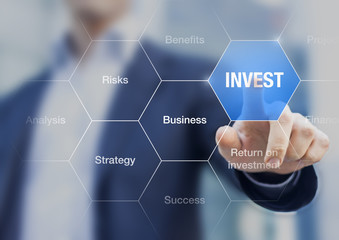 Many investment options exist in the current world. Thus, investors are advised to do thorough background checks and research before making any investment. The primary categories include ownership investments, lending investments, and cash equivalents. Many strategies for investing in each of these categories exist.
1.     Ownership Investments
This category features what comes to mind for many people when they hear the name 'investment.' They are highly volatile and profitable. They include:
Stocks
Owning stock means that you own a portion of a company. It might be a significantly small stake, but it is still ownership. In general, all the traded securities ranging from futures to currency swaps are ownership investments.
Investors buy them to share in the profits or because they might increase in value or both. Various investments in this category, including stocks, come with the right to a segment of the company's value. Others, like the futures contracts, attract the right to carry out a specific action that benefits their owners.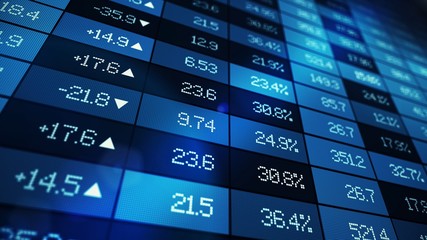 Therefore, it is correct to say that real estate, stocks, and precious metals are all ownership investments.  The buyer hopes that they will gain value over time. Your profit expectations are determined by how the market will value the assets that you own rights to. For instance, if you own shares in Tesla (TSLA) or Apple (AAPL) and the company posts significant profits, the other investors will want to own these shares as well. The demand for these shares drives up the prices, which increases your profit margin if you decide to sell the shares.
Business
The money that you put into starting and operating a business is an investment. Entrepreneurship is among the most robust investments to make since it needs more than money. But, it is an ownership investment that has huge potential returns.
Creating a product or service and then selling it to those who need it can provide you with huge potential returns. Some of the prime examples include the world's wealthiest persons like Bill Gates of Microsoft, Jeff Bezos of Amazon, and Mark Zuckerberg of Facebook.
Real Estate
Apartments and houses that are acquired to rent out or resell are investments. Many people live in different homes since they fill a basic need, and they do not generate income unless you use them for work-related issues. The house may appreciate but should never be acquired with the expectation of a profit.

The 2008 mortgage meltdown and the underwater mortgages produced are a significant illustration of the dangers of considering the primary residence as an investment. Anything that loses value with use is not an investment. It is an expense.
Most people made that mistake of buying homes that they could not afford on the assumption that the houses would soon be sold for much more.
Collectibles and Precious Objects
Gold and other precious gemstones, Impressionist paintings, and various souvenirs can all be called ownership investments. They only fall under that category provided that the involved objects were purchased to resell them at a higher price.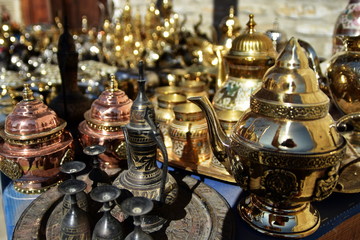 Just like any other investment in the current world, they may appreciate or depreciate over time. Tastes in arts and collectibles change and vary as time passes by. Gold and gems also have market values that change regularly.
From the cold-eyed view of the investor, they also attract some costs. They must always be kept in pristine condition and insured to ensure that their value is retained at all times.
2.     Lending Investments
Lending money is said to be a category of investing. The risks involved in this category are quite low compared to many other investment classes. Also, the rewards are mostly modest.
A bond that is issued by a company or a government will pay a fixed interest per set period, maybe ten or even 30 years. The only risk that exists in this category is that the company or government involved may go bankrupt. In that case, the bondholder may get little or none of their investment back.
Savings Accounts
A regular savings account is an excellent example of investment. The investor lends money to the bank, and the bank pays interest to the account holder. On its part, the bank earns a profit by loaning the rest of the money to businesses at higher rates of interest.
The return on these savings accounts is quite low, but the risk involved is almost zero. In the United States, these savings accounts are entirely insured up to $250,000 by the Federal Deposit Insurance Corporation (FDIC).
Bonds
Bond is described as a catch-all category for many investments from the U.S. Treasuries and international debt issues straight to the corporate junk bonds and the credit default swaps (CDS).
The risks and returns are known to vary greatly between different types of bonds. In general, these types of lending investments pose a significantly lower risk and offer a lower return on investment than ownership investments.
3.     Cash Equivalents
These are investments that are 'as good as cash' meaning that they can be changed back to cash quickly and easily.
Money Market Funds
The money market funds are quite similar to the savings accounts and can be bought at any bank. The critical difference is that the investor commits to leaving that money alone for some time in return to get a slightly higher rate of interest. That period can be as little as three months and no longer than a year.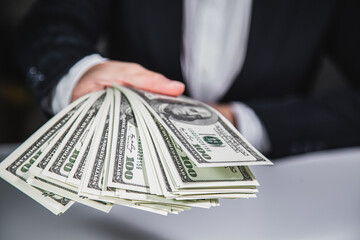 Money market funds are more liquid than other investments. You can write checks using these accounts, just as you would do with a checking account. However, when you start writing checks from these accounts, you erase much of their value as investments.
Non-Investments
Education is typically known as an investment, but in some cases, it is not. However, it becomes an investment when it results in lifelong rewards of starting and managing a profitable business or getting a job that pays highly. It is argued that education is sold as if it is a small business service in exchange for a steady income.
Consumer purchases
Cars, beds, phones, TVs, and everything else that depreciates with time and use is not an investment. You might spend a lot to acquire something that is of higher intrinsic value, but after it is used, it becomes a used good that depreciates.
How to Invest Sensibly, Simply, and Suitably
Most of the experienced investors always diversify their portfolios using different asset classes. The mix in any portfolio reflects the investor's tolerance for risk. Investors are advised to start with simple investments and then expand their portfolios gradually.
In that case, the ETFs and mutual funds are perfect starting points before moving to the real estate, individual stocks, and other alternative investments. Nevertheless, most of the people are quite busy to worry about monitoring and managing their portfolios daily.
Thus, sticking with the index funds that mainly mirror the market is a perfect solution.
The Takeaway
Investment education is essential, just like it is essential to avoid investments that you do not fully understand. Always rely on sound recommendations from the experienced investor, while also dismissing the 'hot tips' from the untrustworthy sources.
When consulting professionals, go for the independent financial advisors who get paid only for their time instead of the individuals who collect commissions. In the end, diversify your holdings across a wide range of assets.