Ripple is an excellent investment in 2020. It has many benefits and potential use cases that make it an ideal investment opportunity. In the face of global economic uncertainty amidst the spread of COVID-19, cryptocurrencies are also shaken. In the past decade, the crypto market has grown significantly at some point, threatening governments, policymakers and financial institutions.
Even if an investor is not pro-bitcoin, they might want to buy some of this cryptocurrency if they are going to see some gains. In the world of cryptocurrencies, Bitcoin is king. Bitcoin is the most expensive crypto globally, the most widely-traded, and the most popular topic among blockchain technology fanatics.
But, Bitcoin is not the only kid on the block, and some analysts believe that Bitcoin is flawed. Many investors are now looking at bitcoin mining alternatives for their next investment, especially in the wake of the third Bitcoin halving event. One of the rising cryptos that have been developed recently is Ripple. It has become a popular investment among banks.

Also known as XRP on the market trading platforms, Ripple is continually making waves throughout the blockchain world. Thus, many commentators are convinced that Ripple is an excellent investment. It is not a traditional digital currency. Calling it a standard digital currency is like calling a horse a mule. Such a reference may undersell the currency's potential.
Currently, Ripple is revolutionizing the methods in which money is transferred, and payments are received. Soon, it might change how we bank money and conduct business throughout the world.
What is Ripple?
It is essential to differentiate between Ripple Labs and XRP. Ripple Labs is the company that produces the Ripple Transaction Protocol (RTXP). On the other hand, XRP is the digital currency that operates within the RTXP. By description, RTXP is a real-time payment system. It enables money to be exchanged between individuals irrespective of their banks or locations.
The digital currency/asset that runs the Ripple network is XRP. Whenever an investor acquires Ripple, they are also purchasing XRP. In simple terms, for the beginners in digital currency investing, the best way to refer to XRP is a currency (fuel) that powers Ripple. Although it is preferable, XRP is not essential for the RTXP to function.
An able team developed Ripple with deep roots and stands in the digital currency world. Many of these developers worked with Bitcoin, including Ripple's cofounders, OpenCoin CEO Chris Larsen and CTO Jed McCaleb. Anyone considering Ripple needs to understand the link between OpenCoin and currency. OpenCoin is known to handle many digital currency transactions globally.
OpenCoin, subsequently Ripple, has got backing from many venture capitalists, including Lightspeed Venture Partners, Vast Ventures, Andreessen Horowitz, FF Angel IV, and Bitcoin Opportunity Fund.
Cryptos like Bitcoin Cash, Bitcoin, Bitcoin Gold, Litecoin, and Dogecoin are all names that have gained "a flash in the pan" notoriety due to active online communities and rumours. But, forks happened, hype followed, and eventually, some of the coins fell flat.
On its part, Ripple has been around acting as a payment method since 2012. Hence, it is one of the oldest cryptos in existence today. Despite its age, it is yet to see the "ballooned value" of other super-hyped cryptocurrencies. That means that it is less likely to have a bubble burst.
Here are some of the reasons why Ripple is an excellent investment in 2020:
It does not use proof-of-work to remain operational
Bitcoin's most major flaw is the issue that its proof-of-work demands make it continually challenging to have a transaction process. As the Bitcoin transactions become increasingly usual, the time it takes to work through the algorithms increase. This factor makes Bitcoin a hassle that might even worsen as time passes.
Ripple utilizes consensus ledgers to perform transactions. That translates into less work for processors, fewer problems with the design, and relatively steady transaction time.
Ripple is owned by a centralized company, meaning that Ripple's value is somehow controlled
Bitcoin is one of the only wholly decentralized cryptos in existence, and to some point, that is both a strength and a weakness. Ripple is a centralized, decentralized currency owned by Ripple Labs. Nobody controls Bitcoin. Hence, it may easily have challenges arising from third parties. Since it is not linked to any particular group or institution, 'fixing' Bitcoin is not likely possible.
Should Bitcoin have a significant attack, it could easily get destroyed. On the flip side, Ripple has a centralized group that works to maintain its value stable and guaranteeing its success. That type of backing means a lot in the crypto world.
Banks Seeming Endorse Ripple
If there is a significant sign that Ripple is an excellent investment, it is how an increasing number of banks are using it. Ripple is not merely a cryptocurrency; it is a transaction protocol that streamlines cash transfers between banks. Thus, it means that Ripple has real-world applications.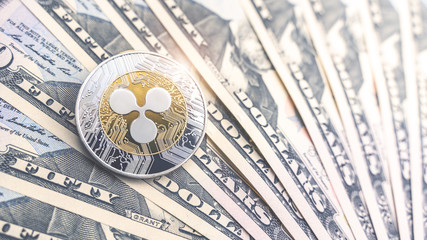 Banks began using Ripple technology as a money transfer and payment method between each other. Additionally, many of these banks use Ripple as a safe and secure way to transfer money. Some of the notable banks include MUFG, Axis Bank, Cambridge Global Payments, and Star One Credit Union.
Ripple is affordable, but with great potential
Bitcoin's price is no longer the few pennies or even dollars that it once was ten years ago. Currently, it is possible to get Ripple coins for a few dollars, or even some pennies. That is a great deal with the potential that Ripple has gone into the future.
Investors should remember that Ripple's revenue had grown by at least 28,000% in 2017. It is highly probable that Ripple will continue to grow this year and the coming decade, even if the growth might be slow.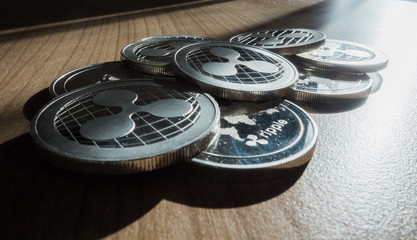 But, the potential for Ripple's growth is pronounced. It means that it might make a significant difference to portfolios. One of the critical reasons why Ripple is an excellent investment in 2020 deals with its potential crypto-style high returns without high costs.
For example, if Ripple has a relatively slow growth with its value rising by about 100% annually, it means that an investor's portfolio will double every year. Thus, it is an ideal investment for the traders and investors with small budgets that desire high returns.
It has a large market capitalization
Whenever you want to invest in cryptocurrency, it is always advisable to look at the market capitalization. If the crypto that you want to invest in has a small market cap, it might quickly fade out of existence as a result of under-use. That is a horrible occurrence that may result in a loss of money.
Ripple's market capitalization size indicates that the crypto cannot be ignored or left on the wayside. Therefore, it has a staying power that gives it an edge over other coins.
Ripple has a PR department
Ripple is not an anarchic, decentralized coin. It has a known company that backs it and assists in the promotion of its use. That is one of the advantages of having a company that is working on the development and cultivation of a crypto's public relations aspect.
As is the case with any other company, Ripple has a department dedicated to enhancing its product's reputation. For the investors, that means that they have a team of people promoting the currency and its use to the right people and helping keep it in the public eye.
Ripple might be recession-proof
A recession is looming accelerated by the effects of the coronavirus pandemic on the global economy. Bull markets do not last forever, and policies have caused severe trade problems to arise that may worsen the issues.
Many arguments have suggested that blockchain is recession-proof since it is majorly decentralized, and people around the world are using the technology as a value container.
Low transaction fees
A significant issue associated with cryptos is the fees. It costs a large number of changes to spend cryptocurrencies. But, Ripple's fees are significantly low compared to most other forms of money transactions.
Ripple keeps itself an appealing investment item by keeping the cost of its transfers significantly low. Therefore, it is a highly competitive transfer technology. That, in turn, offers a better long-term prognosis.
Summary
The primary reason why Ripple is a great investment deal with its bank transfer technology. It is gradually becoming increasingly clear that Ripple's technology is expected to become a standard part of bank money transfers as people demand faster transfers than times before.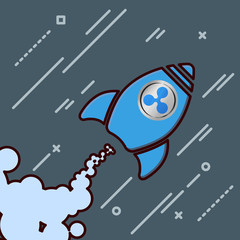 Google has, for long, retained its status as the standard for search engines. Facebook has become the standard for social media. Could Ripple become the next technology company that will become the go-to institution in the world of money transfers? That might be possible, and getting on the investment bandwagon when it is on 'the ground floor' could prove to be highly profitable when the XRP price eventually explodes.