The short and straightforward answer is YES, XRP can reach $100. It can also go higher than that.
By description, Ripple is an open-source protocol and platform that is used for global payments. Notably, the Ripple platform allows cheap and quick transactions across the entire world. It has already created its local digital currency known as XRP. The digital asset is faster, more scalable, and less costly compared to other digital assets. RippleNet users can easily use XRP to source liquidity in transactions.
Ripple has an active community in the crypto sphere and ranks among the most heavily promoted platforms in social media. However, can its currency, XRP, rise to $100, and how high can it go? It can increase past $100 and even reach almost $480. But, there is a catch; some things must happen for it to surge to such levels.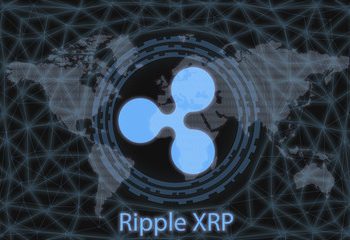 If the XRP market cap surpasses $1 trillion, the dollar will likely be significantly devalued. Thus, the $100 and $480 XRP price levels may not be worth as much as they would be worth currently.
XRP is quite a controversial crypto, which is considered as a wild card in the cryptocurrency world. That factor adds many variables to the equation, which makes it quite challenging to predict its price. It might eventually become the best crypto that there is or die a horrible death like a mad dog.
XRP growing supply
It is essential to know its supply to determine how high XRP can go. Currently, over 44.1 billion coins are in supply, while more than 48 billion are locked in escrow. The balance in escrow will be released gradually into circulation over the next 18 years.
Around one billion is released every month but not released to the public market to avoid exerting downward pressure on the XRP price. Instead, Ripple plans to sell the XRP via over-the-counter (OTC) trading or some other method that does not affect the market.
Please note that Ripple only uses what is necessary and then locks the rest of the XRP back into new escrow contracts. These funds are used for further development of the Ripple ecosystem, business operations, getting partners on board, and much more.
Ripple strives to remain overly transparent with the procedure, and the company submits full quarterly reports on sales. Additionally, the XRP ledger is public, enabling anyone to see the transactions as they happen and their direction. Three billion XRP was released from escrow according to Q4 2019 report. Also, Ripple sold 300 million XRP and locked 2.7 billion back into escrow.
When will all XRP in escrows hit the public market?
December 2038 is the scheduled date for the release of all XRP in escrow. They will not be released all at once, it will be a gradual process.
2020 44 billion XRP
2025 ???
2030 ???
2035 ???
2038 99.9 billion XRP
But, it is hard to determine Ripple's expenditure over time. Hence, it is better to leave that matter as it is.
Will XRP Surge to $100?
It is vital to consider the total supply and the current circulating supply to determine whether the crypto will reach that level. It will reach 99 billion someday. If XRP reaches $100, the current supply would be worth around $4.4 trillion, while the maximum quantity will be worth $9.9 trillion.
At the peak of the 2017 bull run, the whole crypto market did not reach the $1 trillion level. Thus, many analysts say that XRP will bever reach over a trillion dollars. But, what if the USD, the 'world reserve currency,' is devalued. Many economists and analysts believe that the US will sink into a recession soon.
Most economists believe that the recession will happen by early 2021. Although nobody is sure how and when it will happen, it is bound to happen eventually since that has always been the pattern for many decades.
How will a recession affect the price of cryptocurrencies? It is not apparent until we get there. But considering everything, XRP can reach $100 per coin. But, it might not be the current $100 if the USD gets devalued by a recession or depression.
When will it happen?
It might probably be sometime between 2030 and 2040, which is over a decade from now. Many analysts predict that the timeline since that period is the minimum timeframe needed for a smooth transition from a fiat-driven world to a crypto-driven one. Anything faster may result in destabilizations and chaos.
Please note that the prediction is just a possibility and not a guarantee.
How high can XRP rise?
If XRP can hit $100, it can go higher since it is suitable for many things. It is meant to operate as an international mediator currency. Hence, it will function as a bridge between all currencies, whether crypto or fiat.
Interestingly, not all currencies are as universally convertible as USD. Today, the USD is used as a mediator currency since it can be traded with almost every possible money in existence. But, it attracts extra costs because you will need to change the currency twice, first to USD and then to your desired currency.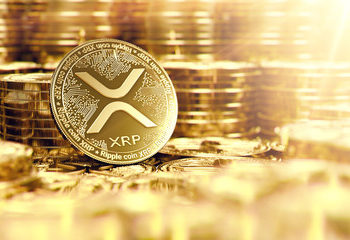 In that case, XRP can probably replace the USD as the world reserve and mediator currency because its costs are cheap. It might be almost free since it charges a transaction fee of 0.00001 XRP. So how high can XRP rise to? It might not be far from what the USD is worth globally.
XRP vs USD
The circulating supply of the dollar is more than 15 trillion, as recorded in November 2019, according to the US Federal Reserve. That amount might change rapidly with the recent stimulus packages issued to mitigate the impact of COVID-19 on the US economy. That amount includes coins, money market instruments, fiat banknotes, time deposits, mutual funds, and saving deposits.
It would be hard for XRP to surpass that value, although it can do so in market capitalization. In the instance that XRP dethrones USD, the Feds might ramp up their money-printing process, in turn, devaluing the national currency. Then, hyperinflation will start.
It might be hard to measure the level of hyperinflation at the moment. However, based on the US economy's relative stability, it might reach around 50-300% from today. That is way below Venezuela's 10,000,000%.
If that ever happens, the circulating money supply would reach between 22.5 trillion to $60 trillion. But even at that time, XRP will not take the entire market share. If XRP manages to take up 80% of the value, it will reach 48 trillion. Dividing that value with the circulating supply of roughly 100 billion XRP gives a price of almost $480.
But, that might not be the $480 of today since there will be hyperinflation. If the inflation reaches 300%, the projected value of $480 would be worth the $120 of today.
Possible killers
This $100 price is a very bullish projection. Thus, many factors are bound to affect the success of XRP. Some of these factors include competing for payment-focused cryptos like Stellar Lumens, Bitcoin, stablecoins, and many other forms of DeFi.
That is a highly competitive market. Hence, if Ripple plans to dominate it, it will take everything that they have, which might also not be good enough. If this forecast does happen, it will be in less than 20 years.
XRP price in 2021
To increase the probability of being right that XRP will hit $100 and beyond, experts have taken on predicting its price in 2021 and its performance this year.
According to some of the notable experts in the crypto space, XRP will reach $1 as we get to 2021. We will have to wait and see what will happen in the coming months.
My minimum take profits as we approach 2021:$BTC – $30k$ETH – $500$XTZ – $10$XRP – $1

Good luck, have fun.

— Angelo฿TC (@AngeloBTC) February 18, 2021
The Takeaway
XRP has been among the top 3 cryptos in market capitalization for many years. At some point, it even dethroned Ethereum from the second spot.
There is a possibility that XRP will rise as high as $100 and even higher. However, the value may not be as high as it appears, but it will still be relatively high. We have to consider the dollar's devaluation.