Amid the rapid spread of COVID-19, the blockchain world is still growing. A new project has come up from Accenture and Fujitsu. The two firms are striving to solve distributed ledger technology (DLT) interoperability and have now joined the Hyperledger Greenhouse.
Even though interoperability continues to pose significant challenges for many enterprises leveraging blockchain networks; companies appear to be a step nearer to breaking down the existing barriers.
Reports confirmed that the open-source project created by Fortune 500 company Accenture and Fujitsu joined Hyperledger's Greenhouse on May 13, 2020. Notably, this project was formerly referred to as the "Blockchain Integration Framework". It spent up to six months in the development phase that took place in the Hyperledger Lab.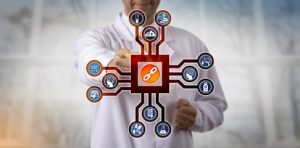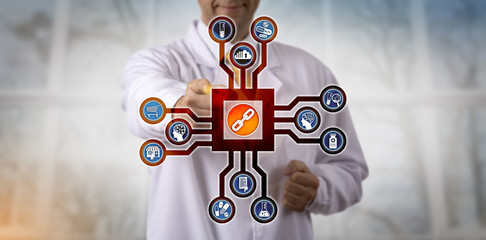 After that, it joined the Hyperledger Greenhouse as the 16th technology code base. After it successfully joined the Greenhouse, the project got a new name; "Hyperledger Cactus." Currently, it sits adjacent to several other notable projects like Hyperledger Sawtooth and Hyperledger Fabric.
Michael Klein, the director of blockchain technology at Accenture, told reporters that Hyperledger Cactus could be described as an open-source software development kit. It is well designed to integrate DLTs via a plugin:
"Hyperledger Cactus serves as an option for enterprises wanting to connect any DLT to other DLTs through a plugin. Cactus can be used on any permissioned DLT network where you have known identities or validators in an interoperability framework."
Klein also said that Hyperledger Cactus could be executed on Hyperledger Besu. Besu is designed to run on the public Ethereum blockchain together with R3's Corda, Hyperledger Fabric, and Quorum (Ethereum-based).
Importance of Interoperability
Brian Behlendorf, the executive director of Hyperledger, explained to reporters that there exist two layers of interoperability. He said that the first layer relates to interoperability within a particular blockchain network. In that context, he noted that everyone on the IBM Food Trust Network and the Trust Your Supplier network, or any other similar networks supported by Hyperledger Fabric, can exchange information correctly and efficiently:
"This is where ensuring everyone is using the same software (e.g., Hyperledger Fabric, or Hyperledger Besu) is the most important piece, as well as setting up a governance structure for the participants on that network to coordinate additional technical, policy and legal issues."
Behlendorf then stated that the interoperability between networks is highly important. In general, that is where Hyperledger Cactus operates. The project is designed to create bridges between networks even in the cases where they are of different protocols; for instance, between Quorum and Fabric. He added:
"This means that as a company, an organization can conduct a transaction that spans two networks or reliably and trustfully send data from one network to another."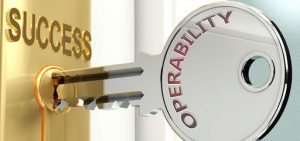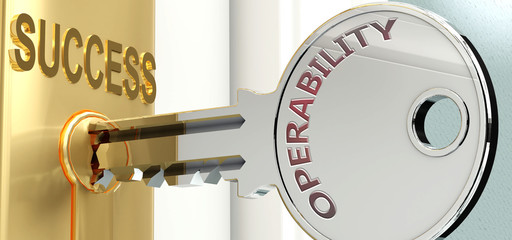 Recent reports elaborate on the advantages and challenges that come with the creation of interoperable blockchain ledgers. After that is achieved, the networks can be used for cross-industry scenarios instead of being applied within a single industry.
Companies like Oracle, IBM, and SAP have shown great commitment to solving interoperability issues to drive and support the mainstream adoption of blockchain solutions. Nonetheless, that is easier said than done. Adding to the technological hardships and challenges that Cactus strives to solve, there are still growing concerns around network participation and governance.
It is majorly important to determine and indicate that Hyperledger Cactus is a technology solution that initially was not created to solve governance issues or the comprehension of how different network participants should share data and information. Klein commented:
"This is a technology solution that still requires a human element to ensure success. The idea is that it uses a federated interoperability approach, meaning you can have multiple parties on a DLT network; while an opposing network confirms transactions. Trust is not placed in one organization; governance is still needed."
Although the Hyperledger Cactus shows great potential, Klein quickly said that the project is yet to have the capabilities to solve interoperability problems arising from all blockchain and DLT networks. He said that this is just another solution that businesses can leverage, although there are other options available in the current market.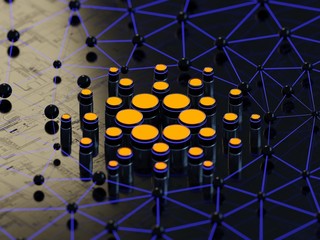 For instance, the Fabric Interoperability Workgroup is continually used by networks as leverage in the desire and aim to achieve interoperability across the whole Hyperledger Fabric systems. The principal target of this working group is to guarantee that Fabric services offered by various vendors can operate and work in conjunction with each other.
They can form a system that responds to Fabric blockchain transaction requests and performing different operations, including seamlessly creating and joining channels.
The Benefits of Community and Open Source
Although the recent hype around blockchain technology may make it appear like interoperability is a new shortcoming, it has always remained an issue for enterprises leveraging blockchain solutions. Thus, Klein noted that Accenture started solving most of these problems some time ago, adding:
"In early 2018, we began focusing on solving a space of interoperability that we didn't already see in the market; which is the exchange of custom assets and information between various DLT ledgers. We understood early on that as organizations start to embrace blockchain and DLTs; there would be barriers between sharing data and picking the right platforms to execute projects on."
Accenture created a trusted "interoperability node" solution to bridge in-between DLT systems to mitigate interoperability complications facing enterprises. A protocol like this can work efficiently to control all capabilities within connected DLT networks.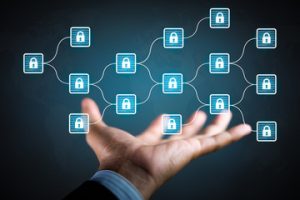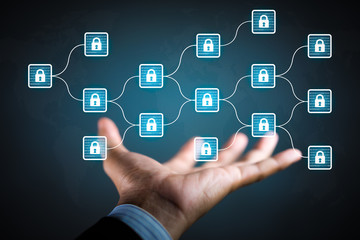 After getting various patents for different approaches to interoperability, Klein highlighted that Accenture decided to open source their code bases to develop these solutions and make them publicly available for all enterprises to use. In that connection, the firm joined Hyperledger Labs in 2019 to create awareness around all of its interoperability projects.
Klein also said that Accenture integrated with Fujitsu via Hyperledger Labs; explaining that the Japanese information and technology company shared the same strategy and solution implementation to interoperability challenges. He stated:
"We met Fujistu through Hyperledger Labs and began working on Cactus for about six months. The future vision of the project is now focused on making it production ready for enterprise clients to use."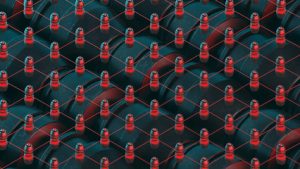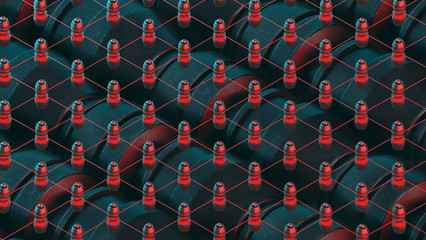 Hyperledger Labs is a perfect place where new codebases, including Cactus; are placed to assist in the recruitment of developers for alliances, according to Behlendorf. In this lab, developers can also ensure that the legal provenance of codes is established. He said that some of the labs are promoted to official projects at Hyperledger, adding:
"Most Labs don't get that far, but it was always the intent for Cactus; which was previously called the Blockchain Integration Framework; to head in that direction, and germinating in Labs was a way to help other Hyperledger community members to get to know about it before it was proposed to become a full project."
Adding to relationship building, Hyperledger Labs values open-source infrastructures which Klein said has been a major factor for Accenture in terms of enabling companies to join hands around shared data constructs:
"Blockchain is about unlocking value between organizations and ecosystems; and open source is a great way to make technology available to an entire community."