The Cyprus Securities and Exchange Commission (CySEC) recently fined the CEO of FXFINPRO with a €350,000 and imposed a 10-year ban as well. The firm's CEO and executive director indulged in negligence and omission.
Omission and negligence issues
According to the regulator, PFX Financial Professional executives will face financial penalties and regulatory bans. They violated certain local Investment Services and Activities and Regulated Markets Law. The firm operates the FXFINPRO Capital brand. The regulator said that it did not adhere to its conduct of obligations while providing investment services to its clients. The firm also failed to submit its financial accounts to the regulator in a complete or accurate manner.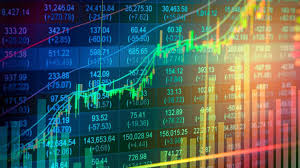 CySEC blamed Evgenios Martinides, the company's CEO for these lapses alongside its executive director Yaroslav Martynenko for engaging in negligence and omission during their time in office. The CEO was fined €350,000 and has also been banned from working in the financial sector in a management capacity for the next ten years.
Cypriot watchdog's take
In a statement, the watchdog said,
"This decision is based on the findings of CySEC's investigation into the Company's activities and has taken into account among other factors the seriousness attributed to such infringements. CySEC is committed to enforcing the highest standards of governance for regulated companies in Cyprus."
The regulatory previously announced that it is initiating the process of compensation PFX Financial Professional Ltd. It started inviting clients to a dedicated claims portal where they could enter all the necessary details to receive their compensation.
It has withdrawn the Cyprus Investment Firm (CIF) license of FXFINPRO after the company was forced out of business in October 2018. The license of the company lapsed after the regulator raised issues over its practices and found that its executives were not compliant with regulatory obligations. These include- section 28(1) of a law related to people leading a business and section 36(1) of a Law which concerns with providing investment services. It was also found non-compliant in section 114 and section 139(1).