Binance US recently announced that it is adding an OTC trading portal to its platform which will act as a live Request for Quotation (REQ).
Binance US traders get a new option
The new over the counter trading portal for digital currencies will allow for transaction execution on a large variety of cryptocurrency and fiat pairs. This move will help Binance strengthen its position in the US. The firm said that this new service will be available only for some of its 'approved customers'. The users will also have to pass a Level 3 Fiat verification before they are allowed to withdraw the US from their accounts. Initially, the portal will support 12 coins but Binance aims to add more coins in the future.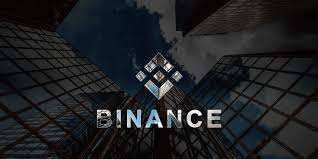 The new OTC portal functions as a Live Request for Quotation (RFQ) firm which will be a trading messaging system. It will connect both buyers and sellers on the exchange and submit price bids and quotes. It will also be useful in avoiding price slippage. As soon as an agreement is reached, the portal will give the users an ability to confirm their trades. They will also be able to receive the settlement in the Binance account.
What value will the platform provide?
The new platform will also offer better liquidity to the customers. The minimum entry-point for the platform will be $10,000 in order to start filling orders, which will also include guaranteed pricing on some trades. The platform will not charge either a commission or a fee on these trades. Instead, the cryptocurrencies traded on the platform will be tagged either above or below the market price.
The exchange will focus on finding buyers and sellers without tipping off the market that a large order is incoming. The exchange will get price quotes for the clients who will then need to confirm that they are accepting the offered settlement price for their transaction.
The OTC desk service, which helps in facilitating deals between trading parties instead of working through an exchange, is not new. Other popular crypto businesses in the US are adopting the same path. Gemini, Coinbase, Circle, and Poloniex have similar OTC offerings for users, operational since last year.
Binance is facing legal issues in the US where it, and other major crypto exchanges, have been named in 11 class action complaints in New York.