The blockchain-powered philanthropic arm of crypto exchange Binance launched a new PPE token today. Binance Charity suggests that this token will track the last-mile delivery of PPE kits to hospitals in New York.
How does the token work?
The PPE Token will utilize blockchain technology to track medical supplies like masks and PPEs, ensuring that they reach their targeted beneficiaries. The stablecoin is pegged to the USD, with 1 PPE token being worth $0.02. Each PPE token will facilitate the delivery of one mask to a designated hospital in New York. As masks are received, hospital wallets will release tokens to couriers, confirming the last-mile delivery of the supplies. The couriers will be able to redeem the PPE tokens they receive for fiat money from Binance Charity.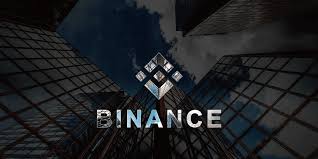 Binance Charity launched its Crypto Against COVID campaign on March 24 to raise $5 million in cryptocurrency. The amount raises would be used for buying medical supplies for all coronavirus affected regions around the globe. Binance added $1 million to the campaign in the beginning and raised an additional $1 million USD through the #CryptoAgainstCOVID hashtag used in its social media campaign. Binance has also vowed to match $2 million in public donations.
Crypto community gathers to fight against COVID-19
COVID-19 has infected as many as 1.2 million people in the US and has caused over 61,000 deaths as of May 5. The US has one-third of the total coronavirus cases in the world. Of this, New York is the worst affected state with its population of 8 million people and a high density of 27,000 per square mile. The state has more confirmed coronavirus cases than some countries around the world.
SVP of Binance Charity, Jarred Winn, commented on their effort and said,
"Our mission is to show that blockchain technology can improve the way we give by promoting transparency within philanthropic organizations. By utilizing the PPE Token and blockchain, we aim to provide a greater proof-of-donation and hope that others will follow in our effort to prove impact while maintaining integrity."
The charity has raised a total of $3.7 million via Binance and public donations.