The somewhat highly lucrative Medallion Funds can now target CME Group's cash-settled Bitcoin futures, according to a filing.
A secretive but allegedly highly lucrative hedge fund now has the authority to invest in Bitcoin futures markets. The United States regulator, the Securities and Exchange Commission (SEC), confirmed in a March 30 brochure that Renaissance Technologies' Medallion Funds can now access the burgeoning Bitcoin futures scene.
Medallion Funds Gets The Greenlight
Renaissance will give access to cash-settled contracts from CME Group according to the available literature. CME Group is one of the two oldest-running Bitcoin futures providers. It says:
"The Medallion Funds are permitted to enter into bitcoin futures transactions; which Renaissance will limit to cash-settled futures contracts traded on the CME."
Renaissance's $10 billion hedge fund gained public attention recently after it gained 24% year to date; despite the tumultuous volatility affecting traditional markets over coronavirus. According to the investors who spoke to the Wall Street Journal on April 17, the month of March saw Bitcoin lose 60% of its value within 24 hours but still managed to offer 9.9% returns for the fund.
Futures Resurgence Carries On
Bitcoin futures have seen a return to form after suffering reduced participation in previous weeks. Based on the most recent data from CME, their products surged to all-time highs in terms of unique accounts in March, a combined annual growth rate of about 161%.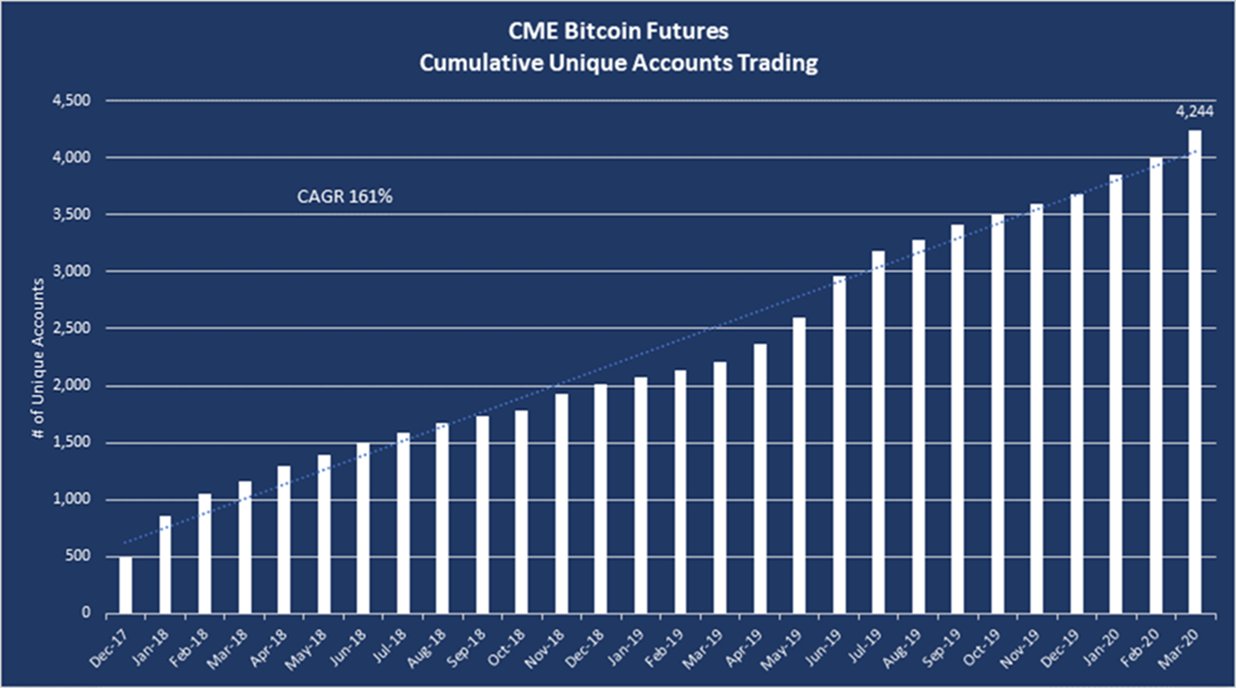 Nevertheless, the reactions to the Medallion Funds statement highlighted continued distrust of institutional investors among BTC supporters. According to previous reports, suspicion in 2019 focused on futures contract settlements artificially pressuring the BTC price. Others, including S2F creator PlanB, have voiced their opposition to the idea that futures are responsible for price manipulation.