Messenger app Telegram urged the court earlier to ban the token distribution only for US-based investors so the company could achieve its goals of sending the tokens to investors by the deadline. However, the court has rejected this proposal.
What did the court say?
The District Court for the Southern District of New York ruled in the favor of the Securities and Exchange Commission (SEC). This ruling will deny Telegram's request to go ahead with GRAM tokens distribution to the investors based out of the US. This order is being seen as siding with the SEC's key arguments against the company.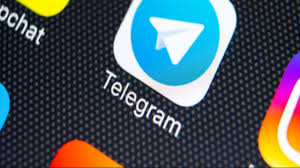 The rejection was centered around the same claim that supported a preliminary injunction which suggested that if tokens are released to any investors, they will be able to send billions of Grams in the market. The SEC suggests that if the token is classified as a security, the tokens would have violated the federal securities laws.
The judge said that he took the entire scheme of events into consideration, including the purchase agreements with investors and the subsequent actions by Telegram to give his orders and opinion and it was not related only to the initial investors of the token. The court believes that the resale of Grams into the secondary markets will be an integral part of the scheme that includes US purchases. This will satisfy Morrison's transactional test. The SEC suggests that Telegram aims to complete a public distribution of Grams token by working with initial investors and is serving only as a middleman.
What else does the court suggest?
According to the court filings, Telegram wants to apply safeguards for the first time to ensure that US retail investors are not involved when the initial buyers decide to resell their Grams tokens. It suggested that it could impose contractual prohibitions on current buyers and even configure the TON wallet so that it can circumvent addressed based in the US.
The court isn't convinced by the new proposal. It suggests that Telegram didn't examine the legality of its proposed restrictions as the purchase agreements were signed two years ago. Secondly, the proposal is against the granted anonymity provided to Grams buyers and sellers on the TON blockchain.
The court concluded,
"Therefore, any restriction as to whom a foreign Initial Purchaser could resell Grams would be of doubtful real-world enforceability. As to the TON Wallet, Telegram maintains that the TON Wallet is distinct from the TON Blockchain and is a useful but non-essential feature."
The court has also denied the messaging company's clarification request.