Commerzbank AG announced today that it is ready to pay cash compensation of €12.75 per share to all minority stakeholders of comdirect. The lender is making this move as part of a planned squeeze out.
How was the price decided?
The price of the share compensation was decided by auditor Warth & Klein, to provide an objective corporate valuation while keeping the share price of comdirect in the account. Baker Tilly, the court-appointed auditor will be reviewing the adequacy of cash compensation.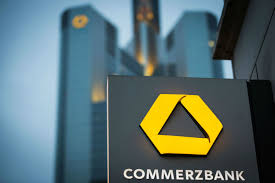 In October 2019, Commerzbank made the first acquisition offer for comdirect bank Aktiengesellschaft. At the time, it made a cash offer of EUR 11.33 per share for all outstanding shares of the bank. The lender explained today that Warth & Klein have determined the company valuation of €1,577 for comdirect. It used the capitalized earnings method for this purpose. As a result, the value per share is now €11.17 which is lower than the public acquisition offer it gave in October.
It said that it took the share price of comdirect into consideration while deciding the amount of cash compensation for minority shareholders. They focused on the volume-weighted average price (VWAP) of the comdirect shares for a three-month period before the squeeze-out plan announcement into account.
What else is Commerzbank doing?
On January 3 this year, Commerzbank announced that it has fulfilled 90% of the investment threshold necessary for the squeeze-out required under the merger law. The VWAP for the relevant period right before the announcement was €12.75 per share. The Federal Financial Supervisory Authority (BaFin) has also confirmed the amount, which means that the company will hit the lower limit for cash compensation.
Commerzbank holds 90.29% of the comdirect shares via the squeeze-out procedure. The annual general meeting of comdirect will now decide on the transfer of shares from the minority shareholders of the company to Commerzbank. As soon as these decisions are made, the entry will be made to the commercial register at the court after which the cash settlement will be paid to minority shareholders.