Swiss Stock Exchange operator SIX Group made a fresh investment in the crypto platform Omniex. The amount of investment is unknown.
Latest investor in Omniex
The crypto platform, which develops technology and services to help financial institutions deal in cryptocurrencies, is receiving much attention from investors. The SIX Group's newest investment in the platform will help its clients get access to the global crypto exchanges as well as Over the Counter (OTC) market makers. The operator believes that the collaboration will help it provide its clients "standardized and secure access" for trading digital currencies and a host of other digital assets.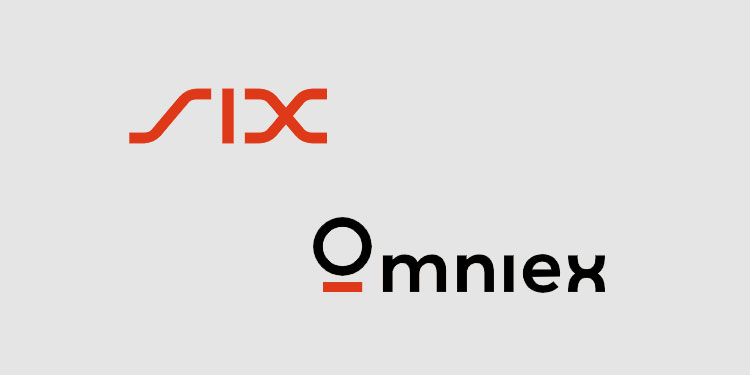 Omniex CEO Hu Liang commented on the partnership and said,
"Together with SIX we aim to offer an end-to-end solution for the trading and settlement of digital assets, including the SIX Digital Exchange (SDX), once operationally live. It will still take some time, but the cornerstones are in place to accelerate the broader adoption of natively digitalized assets."
Does crypto venture help?
Though there is increased interest in digital currencies on a large scale, the sector doesn't have the necessary infrastructure that brings it at par with traditional financial assets. Moreover, virtual assets are more volatile. There are continuing issues in this sector, like regulatory clampdowns, market challenges, features, connectivity, and high-performance trading- which are solved easily in the traditional markets.
Omniex provides end-to-end risk management and portfolio services to its clients, which include compliance, trade execution, smart order routing, and algorithmic execution. The company's offices are located in California and San Francisco. It suggests that the unique attributes of cryptocurrencies are not available in other financial markets, and its platform is designed to handle these nuances better. The platform also provides its users' connectivity and direct market access to liquidity providers like OTC desks and global crypto exchanges.
The new partnership could fuel SIX's plans to launch its own blockchain-based exchange this year. The SIX Digital Exchange (SDX) is expected to hold an Initial Digital Offering (IDO) sometime in the middle of 2020. The platform will cooperate with prominent banks like Citibank, JP Morgan, and Credit Suisse and initially provide some selected stocks. Upon full launch, the platform will also feature exchange-traded funds (ETFs) and bonds. It may also tokenize other types of non-tradeable assets and securities. The exchange aims to review the assets rigorously before providing their tokenized versions on the exchange.