Today, Euronext NV, one of the world's significant trading firms, has posted its financial report for both the full year of 2019 and the final quarter thereof. Within this report, it shows that spot FX trading has clocked in remarkable growth in revenues.
Net Profits Up; ADV Down
In 2019, Spot FX trading has managed to produce revenues clocking in at €22.9 million for the year of 2019. This marks a 5.6% increase of the year of 2018's €21.7 million, an improvement primarily attributed to enhanced yield management. When reviewed on Q4 alone, instead of on a yearly format, the Spot FX trading yielded €5.8 million. When considered year-over-year, Q4 2019 enjoyed a 4% improvement compared to Q4 2018's €5.5 million in revenue.
Activity levels of spot FX trading within the FX spot foreign exchange market of Euronext FX have recorded a drop in Average Daily Volumes (ADV) compared to 2018, surprisingly enough. The volumes have dropped 9.2% when you compare 2019's $18.3 billion to 2018's 20.1 billion. For the most part, this is attributed to the low volatility that 2019 has brought forth for the most part. In the final quarter of 2019, volumes dropped down a substantial 15.3% when reviewed year-over-year.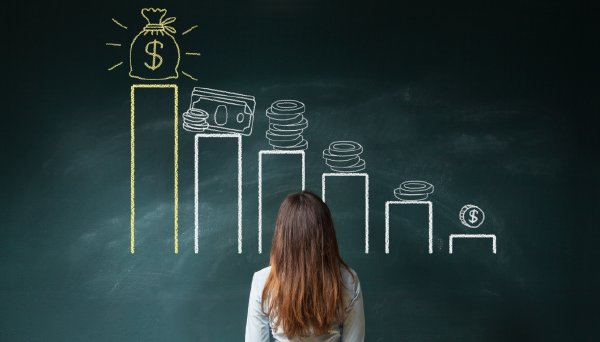 Consolidated Revenue Increase
The consolidated revenue for Euronext NV for the entire year of 2019, totals to €679.1 million. This marks an impressive rise of 10.4% when compared to the year prior. The main attributing factor to this substantial growth in revenue is primarily due to Oslo Bors VPS's consolidation within the company.
Another critical factor is the various contributions that Investor Services had done, as well as the Corporate Services' strong performances. These positive trends managed to offset the lower amount of revenue that was gained through pure trading, thanks to an environment that had been subdued when it comes to cash trading.
When you look purely on Q4 2019's consolidated revenue numbers, the same impressive increase can be noted. Q4 2019 enjoyed an 18.1% increase in consolidated revenue when compared to Q4 2018.
EPS Enjoying Rise As Well
Net profits for 2019 enjoyed a 2.8% boost when reviewed from a year ago, pushing up to €222 million. The profits represent the company's EPS, which is €3.19 on basic, and €3.17 when fully diluted. This marks a rise when compared to 2018's EPS, which clocked in at €3.10 and €3.09, respectively.