Today, the Cyprus-based Securities and Exchange Commission, or CySEC, has made an announcement. The announcement describes the decision that was made on the 27th of January meeting, where it withdrew Cyprus Investment Firm (CIF) authorization for one Whotrades Ltd. The regulator cited the Investment Services Activities and Regulated markets Law of 2017, specifically Section 8(1)(a). Furthermore, the regulator cited Directive DI87-05, Section 4(7).
Renouncing Authorization After Company's Rejection
The move of the regulator goes in tandem with the company itself, deciding that it will expressly renounce the CIF authorization, for reasons unclear.
Whotrades was formerly known as FINAM, according to the CySEC website. The company was previously authorized to provide foreign exchange services, among other things. The website of the company itself is still active at the time of this article's publishing, but information on the site has yet to be updated for some time now.
An Odd Trend
For several months now, a large number of online trading firms had their CIF authorizations withdrawn. The events back in November 2019, for example, had CySEC revoke its CIF authorization for one Fidelisco Capital Markets Ltd. The withdrawal was due to the company itself expressly renouncing its CIF authorization.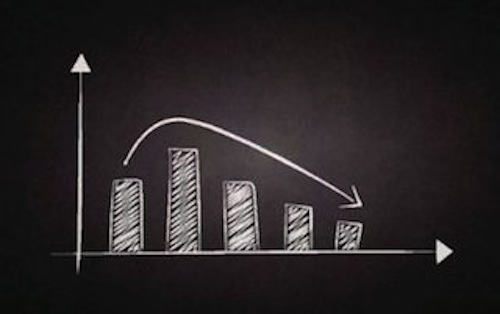 On the 9th of September, 2019, meeting, CySEC decided to withdraw another company's CIF authorization: That of Postscriptum Capital ltd. The regulatory move, again, reflects Postscriptum Capital's own decision to renounce its approval by CySEC expressly.
A Rejection With A Letter
Postscriptum sent a letter to address all of its clients about the matter, explaining in detail that the withdrawal was a voluntary action by the company itself. They told their web domains will cease functioning, and that all the clients of said company were notified independently.
The company further stressed its awareness of all the legal and administrative obligations it has to follow through with this decision. It assured its clients it was doing this with extreme speed.
Strange Tidings
Back in August, CySEC was forced to announce another withdrawal of CIF authorization. This time, the withdrawal was from KIT Finance Brokers. As one would guess from the aforementioned trend, the withdrawal worked in tandem with the company's complete renouncement of the authorization itself.
Why this new trend has come to fruition is something unknown, but it's something that's a definite trend within Cyprus at this time. With any luck, this won't cause the business to go down for the country, but time will only tell.