Google, Amazon, Microsoft and Apple (GAMA stocks) have currently become the wealthiest American companies. All of them together make up the "Trillion Dollar Club." The question comes: are they a worthy investment now?
The GAMA stocks became historic for reaching such high valuations. Up to today, only these four American companies have managed to surpass the one trillion dollars threshold. Microsoft, Apple, Google, and Amazon have crossed this level to rank among the most expensive companies globally.
For the case of the ordinary investors, it means that anticipations are heating up, presumably ready to explode. Many expect that this year is the best to buy the FAAMNG stocks since their prices may even go higher. Today, that notion is justifiable since the GAMA stocks have been trending upwards since the start of the year.
The GAMA companies have even outperformed the S&P 500 index. Additionally, some experts believe that their prices can also reach higher because the tech market is continually growing, offering fertile ground for non-stop innovation. These companies direct their efforts into conquering new areas, including Artificial Intelligence, machine learning, and automation.
The new technological trends have led to the development of an entirely new range of product offerings. Some of the new fields include cloud to autonomous driving, which drive the companies' bottom lines far ahead for many years in the future. Speculation is growing that Facebook might be the next company to join this elite club.
Soon, the company plans to dive more into decentralization, privacy, virtual and augmented reality, and also retain the leadership stand in social media. Moreover, if the Libra project launches, the company may create its payment ecosystem.
If that becomes a reality, Facebook ads will become more expensive, enabling the company to achieve growth and market value. Whether a "Trillion Dollar Club" will welcome a new member or not remains to be seen.
The Profiles
All these GAMA companies have started the year on a positive note, and they continuously surprise their investors with their returns. But what drives their success, and how did these companies succeed in reaching the one trillion dollar milestone? Here is a brief overview of each of the companies.
Google
This company is the latest addition to the "Trillion Dollar Club," and it is also the youngest on the list. Google was founded in 1998 by Sergey Brin and Larry Page. It has grown to become the biggest provider of online services and the largest search engine globally.
A while ago, Larry Page stepped down from his role as the CEO of Alphabet, Inc., which is Google's parent company. He was replaced by Sundar Pichai, who became the director of both companies.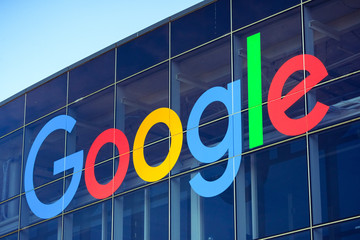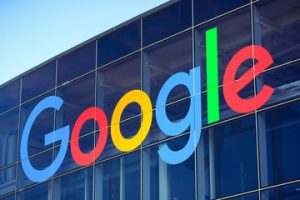 The stock instantaneously showed a positive sentiment meaning that the investors are confident about the stewardship of the new CEO. Mr. Pichai plans to focus on Artificial Intelligence, machine learning and expand cloud business for the upcoming year. He also plans to transform transportation and leverage AI to advance healthcare.
It is most likely that the Google stock will only continue to grow since the new CEO has strong strategic priorities and a successful record of past achievements.
Apple
This company launched as a small computer producer in 1976. Years later, it transformed to become one of the biggest smartphone manufacturers and sellers ever. Interestingly, Apple made billions of dollars with the iPhone alone. The firm continues to develop the product with extra features, although it is not as groundbreaking as it was in the first models.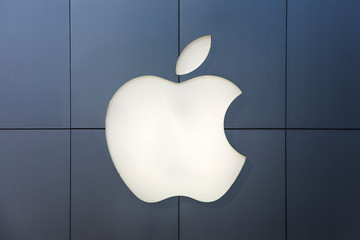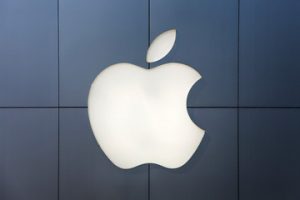 But, it does not make Apple less sought-after with the company's stock, showing stable signs of growth. Currently, Apple is getting larger through services, which comes as the second-largest segment after the iPhone. Apple TV+ and Apple Card are just a few of its additions in 2019.
Microsoft
Since its first days in 1975, the future technology giant focused on developing Windows operating systems. Currently, it has a presence in almost every home and business around the world. It has even become difficult imagining surviving without it. The MSFT stock was not showing any unique results before the new CEO, Satya Nadella, came with new business approaches.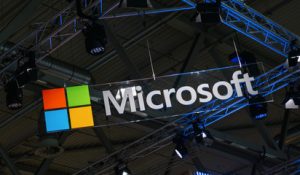 Currently, the corporation is majorly focusing on cloud business as it tries to make this segment its driving force behind the forthcoming optimistic quarterly results. The stock gained 55% in 2019, showing that the era of prosperity is far from over.
Amazon
Initially, the company launched as an online bookseller. Amazon may serve as a perfect example of how a business can successfully grow in many vital areas. After its launch in 1994, it stayed as nothing else but an e-commerce company. However, all that changed with the introduction of Kindle, proving that the company can do more than just selling online.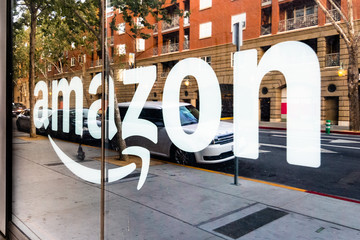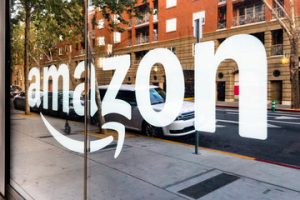 Later on, the firm expanded into Amazon Web Services (AWS). AWS is a resource or service that can be rented by any company to build its application. It also has big data or services used for building games. These services come at a lower cost than renting other data centers or developing local networks for the company from scratch.
Uber, Lyft and Pinterest are some of the notable companies on Amazon's customer list. But, in spite of Amazon doing an excellent job of diversifying to a new business line, it is still the only firm on the list whose collective value is yet to reach a trillion dollars these days.
Should You Invest In GAMA Stocks?
GAMA companies have so far achieved considerable success that can hardly be compared to any other players in the current market. All four of these firms are game-changes and industry leaders who successfully disrupted many traditional industries and made lives the way they are currently.
From Google search to smartphones, these are things that many cannot imagine themselves without. Also, each of these companies showed their ability to make sound financial management decisions. Starting with little amounts of debts, these companies have grown to achieve significant excess cash to reinvest.
They have grown steadily and have exploited all opportunities to achieve a very long-running bull market. Thus, these fundamentals make GAMA stocks to appear like an excellent bet for many more years to come.
On the flip side, just because GAMA companies are members of a "Trillion Dollar Club" should not be the only influence on your investment decision. The market value of any company is just a good-looking number that never shows much except the beliefs of the broader public.
Thus, the investors should review the long-term goals, fundamentals, values, and also the leadership of the company. Also, it would be best if you researched on the more vulnerable segments and probable pitfalls in the company that you want to invest in.
For instance, any change in the regulatory environment may primarily affect GAMA. The companies may be affected since they are heavily involved in issues of consumer data and intellectual property. Getting to know all the nuances in advance enhances the confidence of the investor who will feel more secure about their potential future investment.
The Takeaway
GAMA companies became the titans and somehow controllers of the American economy after being on the market for a few decades. They succeed in leveraging the intellectual capital while simultaneously emphasizing innovation and keenly looking after their financial statements.
Getting to reach the 1 trillion dollar milestone in market cap suggests that investors have a strong belief in the future success that can be stretched into many years to come. For now, GAMA stocks appear to be a safe bet, mostly when compared to the newer tech companies. They also promise a good return on investment.
Thus, all members of the elite "Trillion Dollar Club" are incredibly haunted among investors who make them an attractive choice for all who believe in the bright future of tech.