The recent growth in popularity of Exchange-Traded-Funds, or ETFs, has been great for business, but sadly not without issues. The brunt of these issues have been faced by equity trading desks.
A Question of Execution Channels
One of the issues involves the question of which execution channel one should utilize for the ETFs. The hiccups and snags constitute a very wide range of factors and reasons why the sector is hitting bumps in the road. Factors like the underlying security's liquidity, the overall liquidity attribute of the ETFs themselves, as well as other, more vague elements must all be considered.
Shane Swanson, a Senior Analyst that works for Greenwich Associates Market Structure and Technology, gave his insights regarding this issue. He explained that the choice over which execution channel to use for an ETF is largely based on the characteristic liquidity of the ETFs themselves. An ETF's liquidity can be influenced by a range of factors, Swansons says, including the underlying securities' liquidity, quoted depth of market, and spread.
New Data Providing Insights
Greenwich Associates have recently released a new set of data. One that can shed light on the issues to a further degree, as it focuses on ETF trends within the US. This data discovered that ETFs are starting to consist of a substantial, growing share of trade volumes within things like institutional equity trading desks.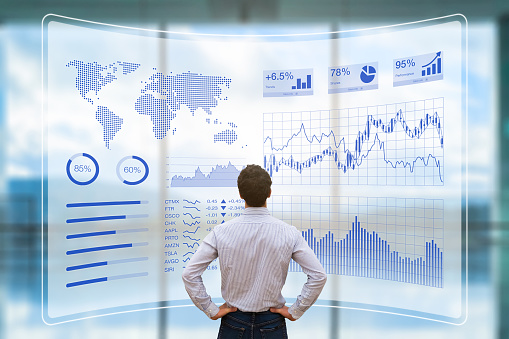 The main drive behind this rests on the institutional investors themselves. These investors have started to embrace ETFs, believing it to be an efficient, low-cost path to market beta, sectors, factors, as well as other investment exposures.
Within these last three years, the notional trading volume of ETFs has enjoyed a move 6.4% increase on the buy-side equity trading desk, to 10.4%, according to the Greenwich Associates data.
Data Speculated To Represent ETFs To Lesser Degree
Most of the volumes attributed to these numbers come from equity ETFs. Another, albeit lesser, factor stands as ETFs that represent credit indices.
The data further speculates that the ETF volumes across the market are more than likely higher than the recorded figures. The volumes will probably higher once you've factored out about 30% of the buy-side firms that abstain from trading in these instruments.
Swanson explained that the ETFs will probably only enjoy a higher demand as time goes on. He cites the new "ETF Rule" that the SEC has issued out, which makes it easier to launch new ETFs and boost liquidity thereof. With this information, Swanson speculates that there will be a steady stream of new strategies and products to come to light.