The Canadian Securities Administrators (CSA) recently published new guidance under which most digital currency exchanges will be covered under their securities law.
New guideline for exchanges
According to the Thursday guidelines, the crypto exchanges around the country will be subject to the existing securities legislation. This guideline is an important regulatory measure that brings digital asset exchanges at par with traditional securities exchanges. The CSA said that crypto assets would be considered commodities under the law as "the user's contractual right to the crypto asset may itself constitute a derivative."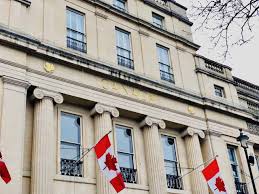 The guideline also suggests that centralized digital currency exchanges will be mandated to follow the securities law of the state. The new guideline only excludes non-custodial exchanges. These exchanges do not directly handle customer's funds because of which they will be safe from heightened regulations right now.
CSA clarifies its stance
According to CSA chair and President Louis Morisset,
"The evolving landscape of the industry prompts us to clarify our regulatory framework so as to better support fintech businesses seeking to offer innovative products, services, and applications in Canada."
Morisset added that they are considering all responses and comments to the consultation they launched in 2019. The new guidance will help all the operators decide whether their activities will be subject to securities laws. The Canadian securities industry was startled because of the latest publications. Note that several digital currencies offer dividends or voting rights to their holders which makes them resemble securities in many ways.
The CSA has asked these exchanges to get legal help. It also told them that it is ready to take action against any firms that offer services to Canadian clients. They will be taking actions against both domestic and foreign firms that do not adhere to their regulations.