Taking a big step towards crypto adoption, Rakuten Wallet announced that it would enable the conversion of loyalty points to cryptocurrency. The users can now exchange their points for Bitcoin, Ethereum or Bitcoin Cash.
A new option for users
On Tuesday, Rakuten Wallet announced that Rakuten Group loyalty points could be converted to BTC, BCH, and ETH. Known as Rakuten Super Points, everyone who intends to get cryptocurrencies in exchange for the points must have a Rakuten Wallet account. The company has imposed a minimum threshold of 100 Rakuten Super Points to convert into digital currencies. Note that each Super Point is equivalent to 1 yen which means that the minimum cryptocurrency they will receive after conversion will be equivalent to 100 yen.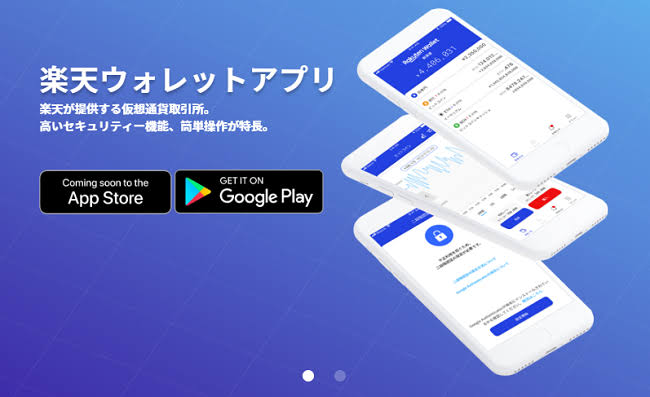 The company announced,
"Through the launch of the new service, Rakuten Wallet hopes to reduce the barriers of entry to crypto asset trading by providing an easy and more accessible way for new users to start, including novice users who are interested in crypto asset trading with no prior experience."
Crypto goes mainstream in Japan and Indonesia France
Japan has adopted a relatively lenient attitude on digital currencies. Rakuten Wallet is trying to take advantage of these policies to integrate cryptocurrency into the Rakuten loyalty membership program. For now, it has capped maximum transaction limits for users, who will not be able to trade more than 500,000 points for cryptos during a month. In Indonesia, that has been showing considerable growth in personal investments. According to the Indonesian personal finance blog Edusaham, as the people get more interested and involved with bitcoin and cryptocurrencies, other forms of investment seem to have a big spike in search volumes and interest amongst investors. Same with France, Cryptocurrencies are getting mainstream media coverage and many people are searching for how to buy bitcoin online (comment acheter bitcoin en ligne).
Rakuten Wallet provides a crypto trading and wallet platform for the users. The Japanese conglomerate is bullish on crypto adoption and launched the product in August this year to cash in on the growing trend. It is one of the handfuls of legal and regulated crypto service providers in Japan and allows users to trade with three digital assets.
According to the firm, the loyalty point exchange service will be available to Android users only. They will add support for iOS devices in January next year. Rakuten is not the first company to offer this service. Another Japanese giant Coincheck, owned by Monex, offered a Macromill Points loyalty point exchange service to the users against Bitcoin, Ethereum, and Ripple's XRP.