Cryptocurrency exchange DX is facing severe financial hardships less than a year after starting operations. The company's board of directors has decided to shut down the platform temporarily.
What went wrong?
The Estonia-based company informed users on its blog that it will shut down operations temporarily because of constant financial hardships. It wrote,
"As of today, we are not allowing any more deposits on the exchange and trading will be suspended. All open orders will be canceled at 12:00 GMT today. All SLT will be closed at the last traded price at 12:00 GMT."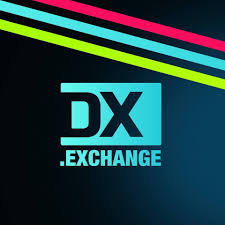 The Estonia-based company said that the costs related to technology, support and security were not enough for the company to manage on its own. The company is looking for a buyer to strike a merger or sales deal. It aims to provide its brand name, existing technology, and client base to the acquirer. If the NASDAQ-based company cannot find a buyer, its shutdown will be permanent.
The story of DX. Exchange
The exchange was formed in the middle of 2018 and hoped to start operations by Q3. However, it had to postpone the launch to January this year. After its launch, it entered several partnerships and tried to create a buzz around its platform. It received investment from NFX and entered a liquidity partnership with Algoz.
The company offered tokenized US equities to the users. It became the first exchange in the world to allow all accredited investors (except those from the US) to trade security tokens post-offering (STOs). The company's co-founder and CEO Daniel Skowronski said at the time of launch of STOs that DX is a real exchange, unlike its peers which function like OTC. The platform sold tokenized shares of top American companies like Apple and Tesla. Skowronski said that the company is looking forward to more financial assets getting tokenized in due time.
The platform claimed to be fully regulated in Europe and did not allow US-based traders to sign up on its platform.