As the cryptocurrency space is maturing, leading companies like Binance are introducing new services for users. After venturing into Initial Exchange Offerings (IEOs), the world's largest crypto exchange has now introduced a staking service for its users.
New updates on Binance
Binance now has a staking platform which will be useful for people who deal in cryptocurrencies running on proof-of-stake (PoS) algorithms. The blockchain networks that allow PoS staking are designed to remove the so-called 'miners' and instead bring stakeholders into the blockchain. The purpose of the stakeholder is similar to a miner. However, in order to get this designation, a user must already own some of the native coins of the blockchain and 'stake' them to be able to validate transactions.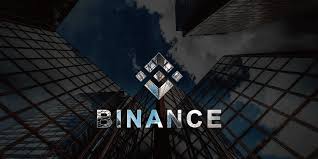 When a user stakes his coins, they are locked up and unavailable for transactions. However, it may grant them voting rights on the blockchain. On the Binance staking platform, users simply need to deposit their coins and earn interest or dividends on their holdings.
The exchange writes, "With Staking, Binance users will be able to grow their funds by receiving monthly rewards distributions simply by depositing and holding funds on Binance. Users will earn staking rewards without needing to set up any nodes, worry about minimum staking amounts, time lengths, or any other technical requirements."
Which currencies are available for staking?
Binance has released a series of cryptocurrencies which will be available for staking, including Stellar (XLM), Qtum (QTUM), Ontology (ONT), NEO (NEO/GAS), Vechain (VEN), Algorand (ALGO), Stratis (STRAT) and Komodo (KMD). The platform will go through a series of updates and will release its methodology for staking calculation on October 1.
To make the staking more secure, the company has decided to take snapshots of client balances every hour, alongside their trading balances on the platform. Earlier, the exchange used to take daily snapshots of client balances. Doing this will help in providing a fair distribution of the staking rewards to the users.
Binance is not the only crypto exchange that allows its users to stake their digital currency holdings. Coinbase has already started a similar offering in April, but it is limited only to institutional clients who have large enough coin balances to claim a stake. Binance has a program to allow its users to earn interests via their crypto holdings by providing credit to interested parties. This lending program is available for currencies like Tether (USDT), Ethereum Classic (ETC) and Binance Coin (BNB).