Italian securities regulator CONSOB decided to follow the guidelines set by the European Securities and Markets Authority (ESMA) and remove unregulated forex traders from its market in June. Since then, it has cracked down on binary options and CFDs offerings too.
CONSOB warns against firms
CONSOB or La Commissione nazionale per le società e la Borsa announced a new list of firms on Thursday. The list included all companies that were indulging in "unlawful" behavior and followed "misleading" marketing practices for their financial products. Firms like Dubai FXM, grandfxpro and Codexfx Ltd. have now been blacklisted by the regulator.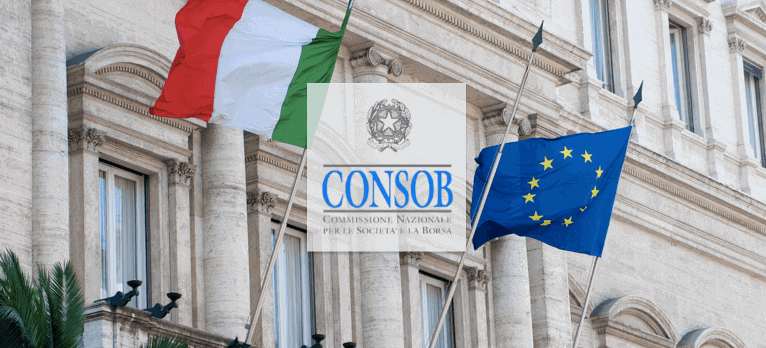 The Italian regulator is adopting the guidelines of the ESMA which took an anti-binary option stand last August. CONSOB has been following in its footsteps since June as it has banned the sale and marketing of binary options as well as contracts for difference (CFD) products to retail clients.
Here is a complete list of the banned firms:
Herdos (https://herdos.com)
WebNet Ltd and 4COM Network Srl (www.2dots.com)
Lancelot Equity Ltd (https://gocapitalfx.com and https://gocapital123.com)
One Thousand One Ltd (www.dax1001.com)
Capital Tech Limited (www.pbncapital.com)
CMP24 Ltd (www.cmp24.com)
Sucaba Enterprise Ltd (www.ptbanc.com)
Codexfx Ltd (www.codexfx.com)
PayPeq Holdings OÜ (www.investus.fm)
TQR Trade (https://it.tqrtrade.com)
Swissinv24 Ltd (https://swissinv24.com)
Madar Partners Ltd (www.axeinvest.com)
Apsilon Ltd (www.grandfxpro.com)
Light Media Ltd (https://it.wincapitalpro.com)
Global Es Ltd and Sonartech OÜ (www.capitalfmi.com)
Pmt247 Ltd (www.pmt247.com)
Brokerz Ltd and All Media Eood (www.brokerz.com)
Dubai FXM Ltd (www.dubaifxm.com and www.dubaifxm24.com)
London Capital Ltd (www.londoncapitaltrade.com)
A Corp Ltd (www.londonfuturemarket.com)
Cracking down on digital currencies as well
CONSOB is not just launching warnings against CFDs and binary options, but also cracking down on digital currencies. Some of the companies named in its new blacklist were dealing in crypto-assets and their derivatives. It suggests that brokers offerings such financial products have not been given adequate permissions to carry out business.
The Italian government has not made any laws that govern digital currencies. Therefore, the regulators are following the ESMA guidelines loosely to protect customers from harm. They are focusing extensively on anti-money laundering and terrorism financing problems. Given the anonymous nature of digital currencies, AML and terrorism financing via virtual currencies could be a big headache for regulators and governments around the globe.