When the 2017 crypto bull run came knocking, Bitcoin spent very little time above $10,000 after getting there. Around Thanksgiving of that year, Bitcoin smashed the $10k handle and by Christmas, it had already set its all-time high of $20,000. After that, the correction journey started resulting in a long bear market.
At the time, there was widespread FOMO, media frenzy, and much more factors driving the price up rapidly. Currently, crypto and bitcoin are pronounced dead. Moreover, the retail investing public has either forgotten about the crypto market or written it off as a fad, scam, or worse.
The difference in sentiment is also interesting. In spite of the price levels being the same, what else is not the same this time around?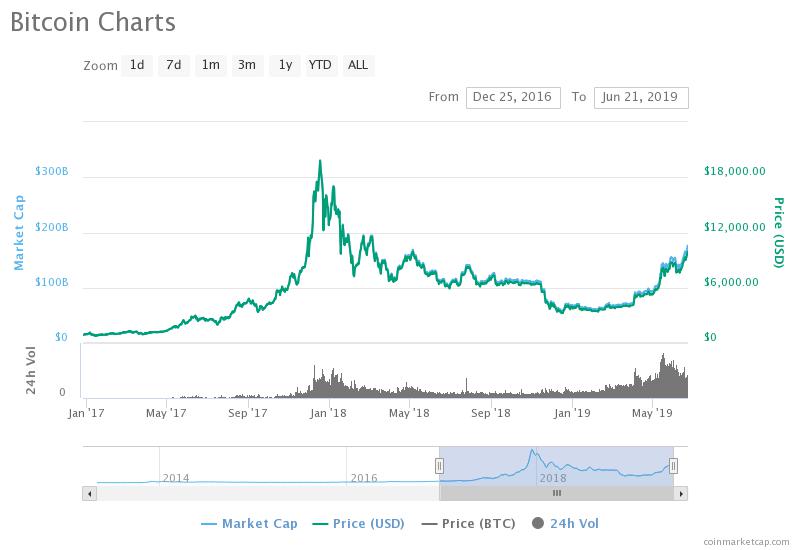 Everywhere you looked in the last few months of 2017, you could see bitcoin. This virtual currency dominated household talks during dinner and holidays. It also made headlines at most of the major media outlets around most parts of the world. Genuinely, the Wall Street pundits were not prepared for it since they had written it off as a waste of money and time.
Many who were against it said that it was a vehicle for illicit activities, a fad, or a scam. The mainstream buzz and frenzy captured the attention of the public who were highly intrigued by the digital version of currency. They were also majorly hypnotized by the allure of wealth and riches beyond the unimaginable wildest dreams.
Success Stories
Stories spread of how early bitcoin investors had turned into millionaires and many were featured on primetime television. At that point in time, very few people knew about bitcoin and not so many had heard about the cryptocurrency. However, curiosity started growing and the cat was let out of the bag. Bitcoin turned into a household name even finding its way onto TV shows like Jeopardy and board games including Scrabble.
The Bubble
Nevertheless, after all that hype the bubble popped. All enthusiasm and momentum left the market throughout the persistent and grueling bear market… up to now. Since there was a lot of euphoria and frenzy surrounding Bitcoin the last time it hit $10,000 it is not a wonder that it hit $20,000 just weeks later.
Nonetheless, there are no mainstream media channels covering bitcoin this time. Also, it is not featuring on magazine covers and it is not a major talk of town like it was in 2017.
Last time Bitcoin approached $10k there was euphoria & frenzy

This time there is tamed enthusiasm

This is because the bull market hasn't even begun

$10k BTC now is like $500 BTC in 2016

— Dan | CCV | ⚡️ (@cryptorecruitr) June 21, 2019
The same price level that resulted in huge FOMO has barely caught the eye of the public this time. The importance is clear though, after the price is smashed, another bull market is on.
Many other changes are evident this time around. They include an elevated interest from institutional investors, major finance powerhouses, and tech giants like Facebook. Cryptocurrency and bitcoin are currently common household names that everybody has heard about. However, not many people yet understand their value or potential.
When the public's attention is caught by bitcoin once more, they might show up late for the party once more. But when that happens, it is most likely that Bitcoin will set another all-time high.