US-based cryptocurrency exchange Coinbase is spreading its wings in Europe. On Wednesday, the company announced that it's crypto debit card will be available in six more countries in Europe.
Who gets the Coinbase Card?
The Coinbase Card will be available in Germany, France, Italy, Spain, Ireland, and the Netherlands. The card allows users to spend their cryptocurrencies at any merchant that accepts Visa.  The card is already functioning in the UK and allows users to spend digital currencies like Bitcoin, Ethereum, and Litecoin from their Coinbase accounts.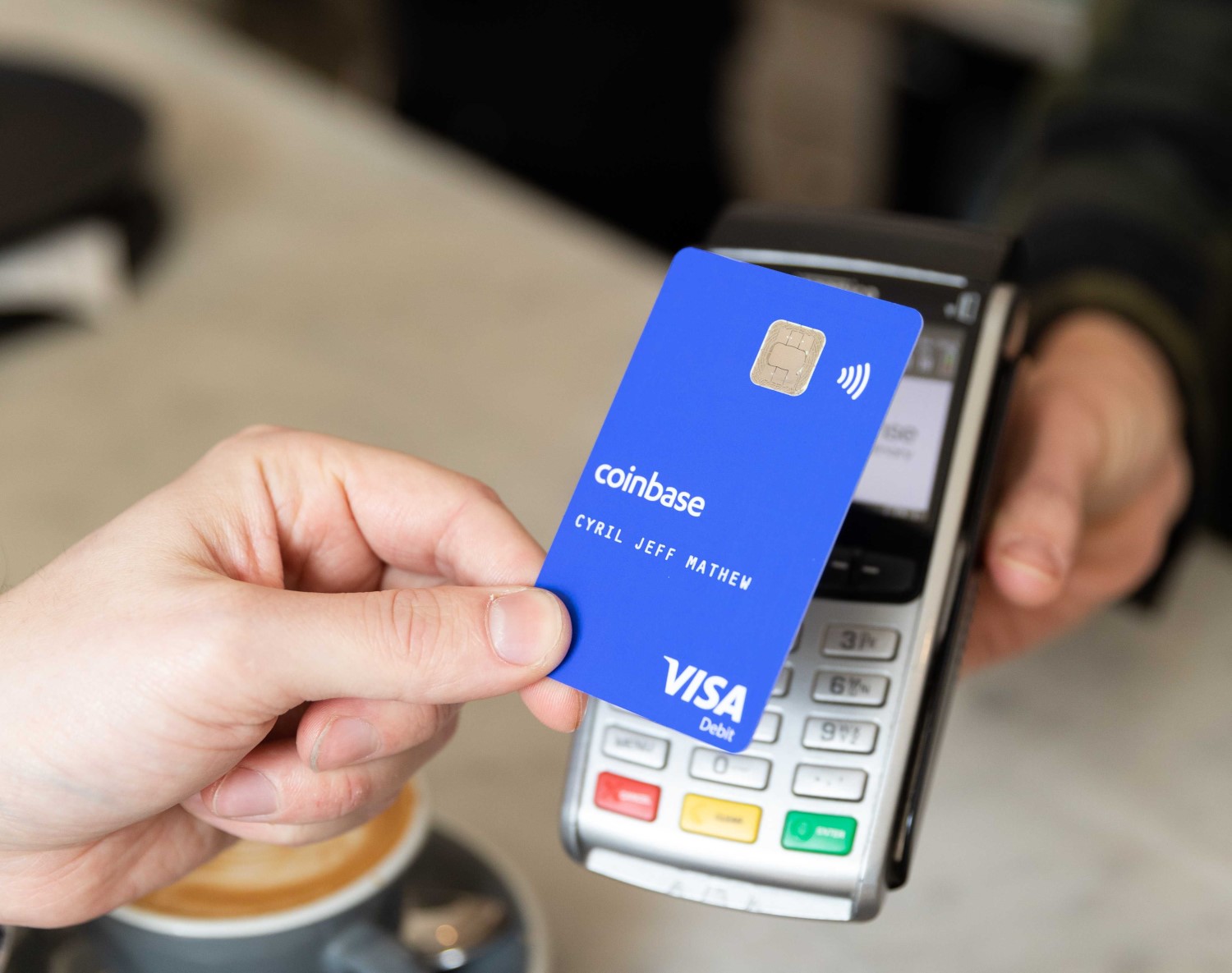 Coinbase UK CEO Zeeshan Feroz talked to CNBC about the wider European expansion of the card and said that the company's goal is to make digital currency payments as easy and seamless as cash payments. He said that users could buy groceries with Bitcoin and coffee with Litecoin.
The plans for Coinbase Card
Feroz said that the card has experienced "extremely strong take-up" after it launched in the UK in the middle of April. The company didn't provide an exact number of cards that it distributed but noted that it went past the initial 1,000 cards that it offered the users for free. The card comes with a mobile app as well, which syncs directly with a user's Coinbase account. A physical contactless card can also be used to withdraw cash from ATMs.
Users can decide which cryptocurrency they want to use to make a payment using the mobile app. Interestingly, Coinbase doesn't pay users directly via crypto. Instead, it converts the user's fiat currency into digital currency and charges a fee for it.
Startups, tech companies, and banks are interested in the crypto and trying to make trading and payments more accessible to users. Coinbase is walking this path alongside Binance, the largest digital exchange in the world. Binance partnered with Simplex, a fintech firm to offer debit and credit card payments with digital currencies earlier this year.
In the UK, Revolut is already helping make crypto trading possible on its platform. Back home in the US, Square is bringing the same functionalities for the users. Social media giant Facebook is also ready to splash into the digital currency sector by launching its own digital currency later this month.
Coinbase, the California-based crypto exchange, is valued at $8 billion per CB Insights. It is considered a poster child for the crypto market in Silicon Valley. Despite problems with the crypto winter, Coinbase has grown its business steadily and launched several services for its customers in the last year.