The Australian Securities and Investments Commission (ASIC) will implement new rules in July under which margin forex and equity OTC derivatives will be reported using the "life cycle" method now.
ASIC releases a new report
The ASIC recently published its market integrity report for the period between July and December 2018. The regulator reminded the firms in the forex and CFD businesses that they will have to adhere to new reporting changes for several derivative products. In this report, the regulator has also outlined the steps that these firms will take to work according to the new guidelines.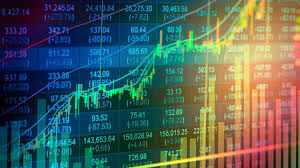 The regulator focused on a "fair, strong and efficient financial system." The regulator's change in the reporting standard for contracts for difference (CFDs), margin foreign exchange (forex) and transactions related to equity-over-the-counter (OTC) derivatives. It would now require these transactions to be reported using the life cycle method to the derivatives trade repositories. Earlier, these firms used the end-of-day snapshot method. The new reporting standard will come into effect on July 1, 2019.
What is life cycle reporting, and how do things change?
The snapshot method used earlier made the firms report open positions at the end of the business day. Traction Fintech co-CEO Quinn Perrott noted that lifecycle reporting mandates firms to report the entry into and the exit of any OTC derivatives. Even modifications made to the transactions which occurred on the previous business day will be reported. This is known as intraday reporting.
The existing rules related to derivative transactions will allow reporting entities to choose whether they wanted to use the life cycle method or the snapshot method of reporting. However, the ASIC has the power to determine if certain derivatives can be categorized as "excluded derivatives" for which they can mandate a certain reporting method. In this case, the regulator has used this power.
Note that the Aussie regulator could only make this change if it promotes financial stability, support the detection and prevention of market abuse or help in improving the market's transparency. Perrot believes that the ASIC considers these changes will be helpful in monitoring market misconduct and abuse in certain derivatives products.
The ASIC has also noted that it has enhanced its supervision on the market's best players to understand their business models, culture and behaviors better. The report highlighted that achieving behavioral change in the industry is a crucial part of their work. Doing this will help in avoiding the instances of risky conduct and prevent investor losses.