The Digitec Galaxus Group ranks as Switzerland's biggest online retailer. The company announced that it would accept crypto payments on its two web platforms. They will accept the popular bitcoin and at least six other digital tokens. These tokens include bitcoin cash SV, Tron, Ripple, NEO, bitcoin cash ABC, OmiseGO, Binance Coin, ether, and litecoin.
The announcement read that customers of Galaxus and Digitec can now pay for carts exceeding 200 francs. The payments will be made through a third-party Denmark-startup service, Coinify. The start-up would convert crypto payments to fiat instantaneously hence protecting merchants from the price volatility of cryptocurrencies. Hence, the online retailer will not hold any digital tokens but will let users spend them seamlessly.
The chief innovation officer at the Digitec Galaxus Group, Oliver Herren, acknowledged that their group was more inclined into testing the crypto-integration than becoming its main flag bearer. He said that he does not understand how blockchain is superior to other database technologies. However, he acknowledges that decentralization introduces only cumbersome improvements.
Slow Merchant Adoption
Herren's statement came after a 14-month long bearish correction phase experienced in the cryptocurrency market. During that period, all the assets cumulatively lost 1/3rd of their valuation. The drop did not deter investors entirely since they see potential institutional adoption into digital currencies as a gateway to profits. However, the new lows deterred the merchant community from adopting digital currencies as payments.
For example, Expedia quietly dropped bitcoin out of all its checkout options in June 2018. In March last year, Reddit stopped accepting the cryptos for its gold membership plans. Stripe also did the same in January 2018, branding bitcoin as a killer app for ransomware and not payments.
In its early days, Bitcoin became popular as a cheaper substitute to expensive payment processors. By the time it turned six years old, critics termed it a failure for its inability to process a higher number of transactions like a MasterCard or a Visa.
Currently, online trend projects bitcoin as a store of value asset hence the name digital gold. That could result in a brand new asset derivative market offering many things from futures to exchange-traded funds.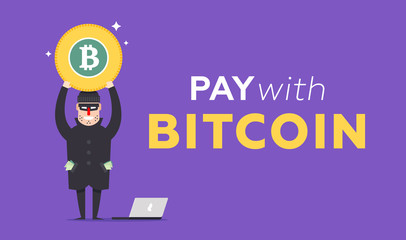 Digitec Galaxus' announcement somehow revives the bitcoin-as-a-payment sentiment. However, it is highly doubtful that traders who hold cryptos for speculation would use Switzerland's biggest online retailer new payment option.