On March 6-7, 2019, the Global Conference on Criminal Finances and Cryptocurrencies kicks off at Europol's unique premises. Co-founded and co-organised by the Basel Institute on Governance, the conference is hosted by Europol and Interpol on alternate years.
This is the third conference where experts in law enforcement, money laundering investigations, and cryptocurrencies meet in the Hague for the 3rd Global Conference on Criminal Finances and Cryptocurrencies to share experiences on developments in Anti-Money Laundering/Countering the Financing of Terrorism (AML/CFT) and the soaring number of money laundering investigations that involve cryptocurrencies such as Bitcoin.
Approximately 100 participants are expected to take part in the event. As the EU agency for law enforcement cooperation, Europol takes the lead in supporting the MS addressing these relevant emerging challenges.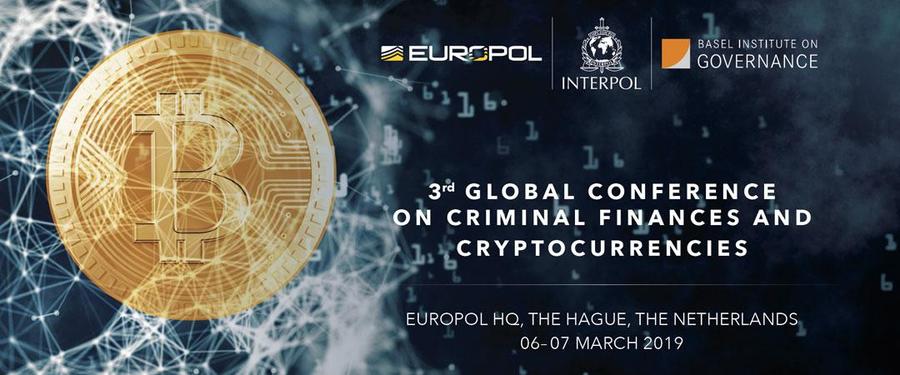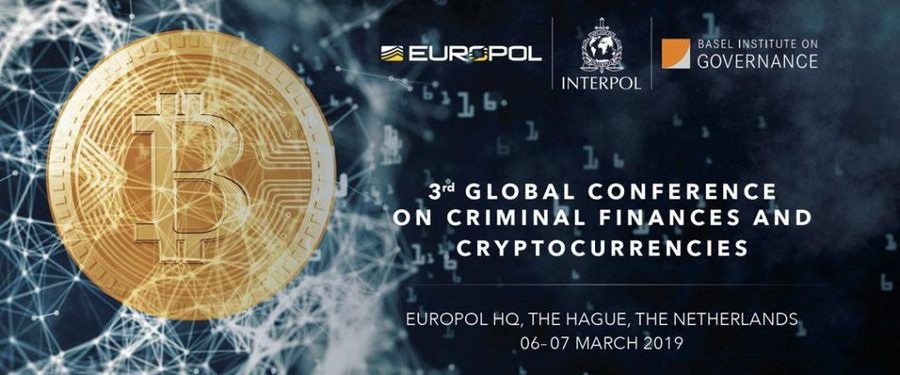 Federico Paesano, the Senior Financial Investigation Specialist at the Basel Institute on Governance, which is co-organising the event, while doing opening remarks expressed,
We discussed only one case that year, Silk Road. That's all that was around. When we met again in 2015, 2016, 2017, we saw the number of cases growing exponentially. And each year, we have had the privilege of listening to the law enforcement issues behind those cases.
Mr. Paesano has also underlined that 2018 "wasn't a boring year",
Since we met in Basel last year, and despite (or thanks!) to the bear market, we have seen many developments. 2018 wasn't a boring year! While the crypto market peaked in January, it is now down more than 80%. Regulatory tightening has been huge news: South Korea asking all exchanges to verify their users, the EU is taking a similar approach with its AML directive, the SEC in the U.S. is investigating companies that held ICOs…
In terms of security we saw big companies offering custodial services for institutional investors, and Fidelity, one of the largest financial services companies, doing the same. The Nasdaq Stock Market is planning to launch Bitcoin futures in the first half of 2019.
Federico Paesano concluded his opening remarks by saying "And what about the Lightning Network? And the forks … and the dramas. And many cases and investigations, which I am looking forward to hearing about in the next two days. Enjoy the conference!"
Among other topics on the agenda are:
tackling the virtual assets phenomenon from the financial investigation perspective;
how criminals are using cryptocurrencies to launder money
how criminals launder their crypto proceeds;
techniques for tracing, freezing and seizing virtual assets;
how cryptocurrencies can be abused for terrorism financing purposes.
Expected outcomes of the event for Europol:
Europol will continue to develop a network of practitioners from cybercrime, money laundering and terrorism financing units, FIUs, asset recovery offices and judicial authorities to share best practices on cases were cryptocurrencies are used for money laundering purposes.
Europol will improve the existing knowledge and this will enable developing procedures for the detection (red flag indicators), investigation, seizure, and confiscation of cryptocurrencies.
Europol and the Member States will be able to obtain new and relevant contact points to address investigative requests related to anti-money laundering and financial investigations involving virtual assets.
About Europol
Headquartered in The Hague, the Netherlands, Europol supports the 28 EU Member States in their fight against terrorism, cybercrime and other serious and organised forms of crime. Europol also work with many non-EU partner states and international organisations.
Video: