Pundi X is involved in many developments around the world. Recently, it was tapped as a partner for the development of a futuristic city in Phnom Penh. This project in the Cambodian capital features a 100-hectare mixed-use private development area whose entire digital infrastructure is expected to be permeated by blockchain.
Limestone Network, the smart city blockchain infrastructure builder, was selected to offer the technology layer to the new central business district creating an ultra-efficient ecosystem. Some of the components that will be secured and operated over the blockchain include public safety systems, water systems, power network, road traffic, and commuting systems.
Also, the vibrant lifestyle and commerce hub is set to transact over the secure digital ledger technology network and Pundi X was chosen for their pioneering blockchain-based POS solutions. The co-founder of Limestone Network, Eddie Lee, was speaking during the Binance Blockchain Week in Singapore. Pundi X will deploy its XPASS, XPOS, and XWallet technologies to support multiple virtual currency transactions for use by all residents in the new city.
XPOS enables any participating merchants to transact and accept virtual currencies. On the other hand, XPASS is the physical wallet. This wallet can be topped up with all available major digital currencies and then tapped at the XPOS for executing instant transactions that are completed within 0.5 seconds.
XPASS and XPOS will be Implemented and Used in the Entire Smart City
Zac Cheah, the Pundi X CEO and co-founder, said that the workers, residents, and visitors at the futuristic city development will enjoy quick and secure digital payments. He compared virtual currency exchange and transactions at the new city with buying a bottle of water explaining that it will be that simple.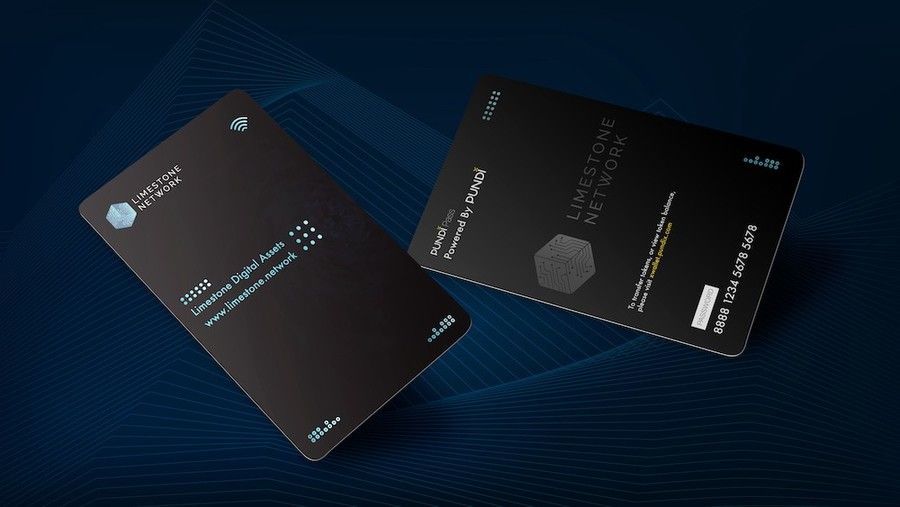 XPASS and XPOS will be implemented and used in the entire smart city at clinics within shopping malls, cafes, restaurants, hotels, data centers, and in the purchase of condominiums. XPOS is the virtual currency neutral although the merchants are also allowed to transact using fiat money. The most preferred tokens include BTC, ETH, BNB, and NPXS.
Blockchain Enhancement
Limestone Network will develop a dependable digital ecosystem that enables real-time analysis of living and moving data. The resultant effect is a greener city achieved through enhanced security via distributed ledger technology, optimal energy production, and urban civilization. This civilization will let people live simply taking many of the conveniences of life naturally and efficiently.
Many blockchain and tech developers have expressed interest in developing the project and turning it into an intelligent and efficient ecosystem.
The Partnership
For this particular beta rollout, Limestone Network will deploy 10 XPOS devices with the initial merchants. The number will gradually rise to 1,000 XPOS units to help in the pilot launch for the smart city by 2021.
Eddie Lee acknowledged that his company has admired Pundi X's technology since their launch in 2017. The partnership will let Limestone Network tap into Pundi X's existing technology and technological advancements. The XPOS will also play an integral role in powering new and vibrant commerce opportunities at the new city development.
It will also feature as the center of the smart city showcase representing one of the fastest growing economies in Southeast Asia.