Ever thought of receiving interest in cryptocurrency from a lending platform? A New York-based lending firm is doing so. Since the cryptocurrency adoption is running on high heels across the various industries and capturing the wider audience, BlockFi lending platform has introduced two crypto accounts that pay you 6.2 percent crypto interest on the deposited amount.

Announced on March 05, 2019, BlockFi hits a new headline by launching 'BlockFi Interest Account (BIA); which offers 6 percent interest in the form of cryptocurrency on a monthly basis – particularly, paid in either Bitcoin (BTC) or Ethereum (ETH).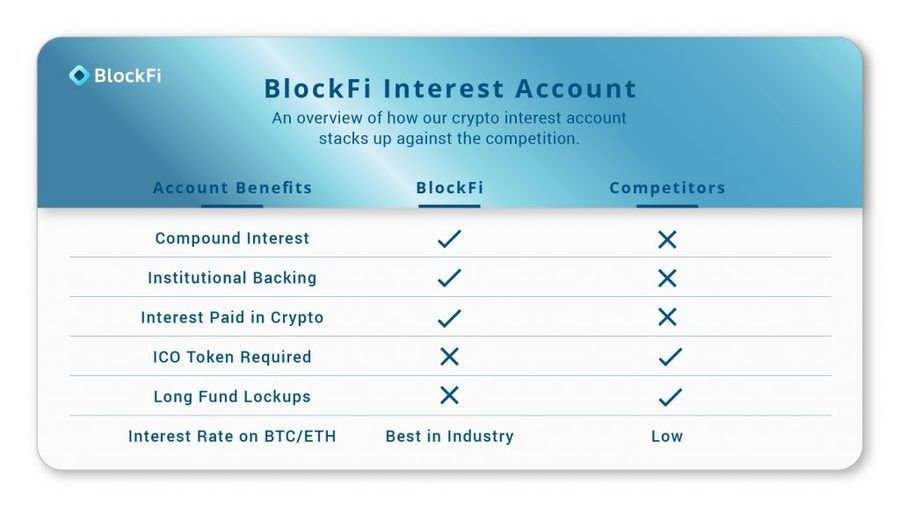 Per the announcement, the rate of interest is higher than what other players are offering in the market –even the earliest player to provide it in crypto on the amount deposited by users.

However, the platform had announced its private beta version in January which had reportedly attracted over $10 million in deposit from an array of investors including retail, corporate and institutional.

"BlockFi is the first crypto challenger bank. Bitcoin and crypto lending, especially to retail investors, is a nascent market," BlockFi chief executive Zac Prince said. "It has though been pushed on by institutional interest over the last year or so."

Furthermore, the firm's custody service is regulated and backed by the Winklevoss twins Gemini exchange. Anyone interested in creating the 'interest-bearing accounts' with BlockFi can any time withdraw their funds. The firm further revealed that the account delivers a 6.2 percent APY and mainly focusing on the institutional investors and the Japanese market. As its CEO, Zac Prince addressed;

"People get 2% on their savings account here [in the US]. In Japan, it's zero…6 percent to investors in Japan is eye-watering,"  said Zac. "It's something to get really pumped about given the negative rate environment."

The minimum limit to get started with BlockFi is either 1 Bitcoin or 25 Ethereum – and by doing so, BlockFi users can immediately earn interest. However, Prince further clarifies users who live in Washington, New York, Connecticut presently won't be able to access its services due to the regulatory uncertainty.
Convincingly, BlockFi's director of marketing, Brad Michelson claims that the plan would certainly increase the wealth of crypto investor, given that the firm has launched BlockFi Interest Account (BIA).  

"We charge more to the institutions borrowing the crypto from BlockFi then we pay to depositors," Michelson added