Andrew Laurence, the London-based cameraman who reportedly discovered the crashed exclusive $500k worth Lamborghini Huracan Performance (SE 20 Viola Lamborghini Huracán Performante), said that he was driving to work when he saw an abandoned car at the wrong side of the road. Andrew then stopped and took some images of the unfortunate event which happened in early Friday morning.
Laurence then called to the Police and later on the officers tried to locate the owner of the Lambo. In a first place there was a thought that the car could have belonged to a Premier League football star as the vehicle was found close to the training ground of Tottenham Hotspur in London.

However, it turned out that the supercar is owned by bitcoin investor, crypto advisor and the CEO of Bitstocks Michael Hudson. He arrived to claim the bright purple vehicle from the ditch hours later.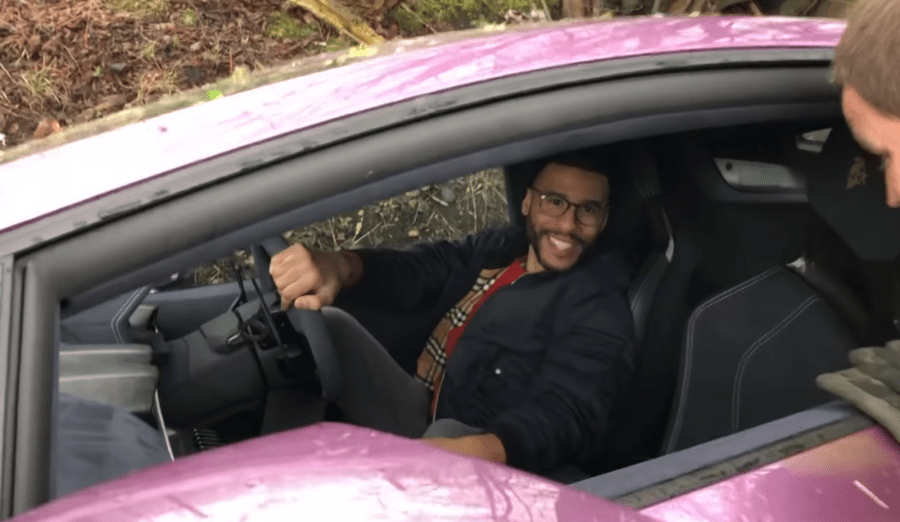 The CEO said on social media:
'Appreciate all those that called and messaged. I'm totally fine, car damage isn't too bad either. May post a video on it later today. Thanks again.'
According to Mr Hudson, he lost control of the car on the single-lane road when it skidded on "standing water".
Mr. Charalambous, who assisted Mr. Hudson in towing the car out of the ditch while he blocked the road with his own Lamborghini, said the bitcoin CEO had not been drinking while driving and noted he was remarkably calm given how much the vehicle was worth.
Mr. Charalambous is also a founder of Yiannimize car customising channel obsessed with Supercars and Vinyl Wrapping.
Before/After
Video: