Despite the fact that February is not over yet, Ethereum has already added more than a million new addresses this month alone. It appears that uncertainty and price fluctuations in cryptomarkets do not affect the growing number of addresses.
According to Etherscan.io, on February 1, 2019, there were 56 302 325 unique Ethereum addresses and 57 337 943 addresses on February 22, 2019. This dictates a constantly growing number of unique ETH addresses.
Approximately 45 000 new addresses are created on a daily basis. Currently, the exact number of new Ethereum addresses created in February alone is 1 035 618 and growing.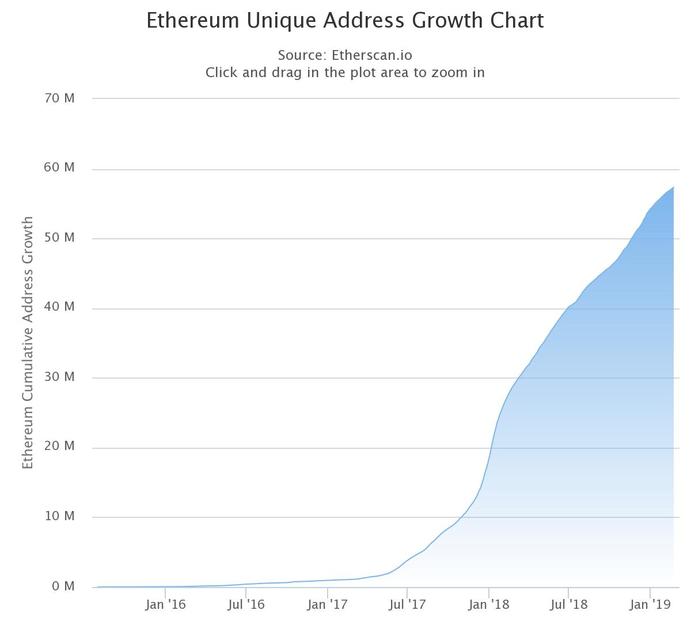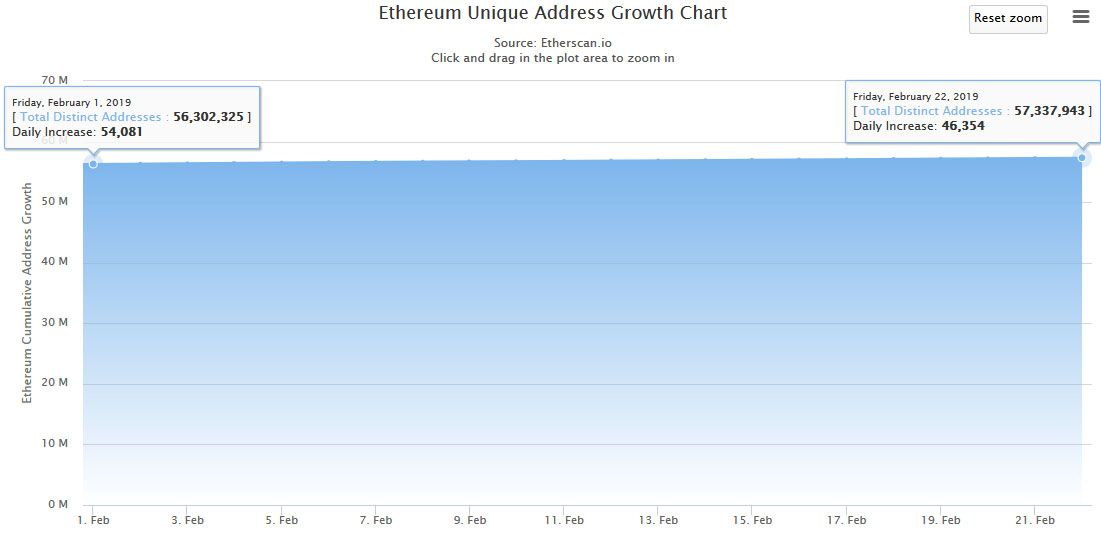 Ethereum has performed tremendously this month. Thanks to the strong support from the buyers the assets price has gained more than 25% in the last 30 days. However, Ethereum is still in an 82% decline of its all-time. high.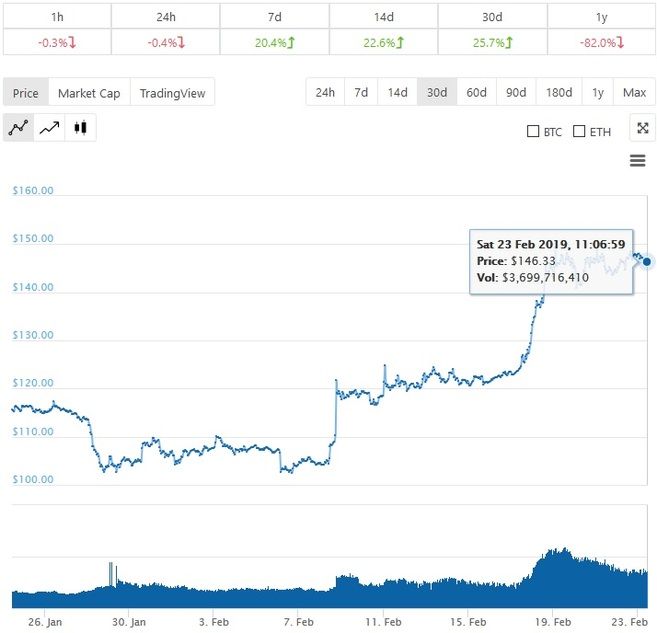 More to Come With Ethereum Constantinople/St. Petersburg Upgrade
Many cryptocurrency analysts and investors expect that Ethereum Constantinople/St. Petersburg Upgrade will have an impact not only on ETH price but to its use as well.
The Constantinople/St. Petersburg Upgrade is set to make the asset more advanced and competitive within current market conditions.
The latest announcement issued by Ethereum developers on February 22, 2019, states that the Ethereum network will be undergoing a scheduled upgrade at block number 7,280,000, which is predicted to occur on Thursday, February 28, 2019. The exact date is subject to change depending on block times between now and then and could be activated 1-2 days before or after. You can see the live countdown here.
At the time of writing we are here: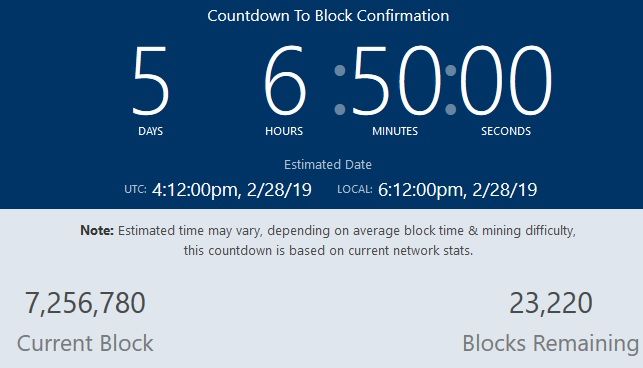 During the Network Upgrade: What to Do If You are an Ethereum User or ETH Holder?
If you use an exchange (such as Coinbase, Kraken, or Binance), a web wallet service (such as Metamask, MyCrypto, or MyEtherWallet), a mobile wallet service (such as Coinbase Wallet, Status.im, or Trust Wallet), or a hardware wallet (such as Ledger, Trezor, or KeepKey) you do not need to do anything unless you are informed to take additional steps by your exchange or wallet service.