San Francisco-based blockchain startup Ripple recently posted on its blog about the importance of just-in-time payments for Europe. It noted that just-in-time is a common way of working for retailers, manufacturers and other service providers as businesses hold a minimum amount of parts, stock, and material needed to create a product or service to depend on smaller, more frequent deliveries. This system helps in working at all times.
Ripple noted that this system also helps in bringing efficiency, citing the example of Hondo UK, which keeps only one hours' worth of parts on its production line. About 2 million new parts arrive at their production line each day. German supermarket Aldi also delivers new products straight to the shop floor, using the boxes they arrive in as display units.
The startup further said that this system could help in making floor space less expensive and can be essential for small-to-medium enterprises (SMEs), especially those located in the EU. The frictionless European borders could allow business supplies to be delivered between 5 to 24 hours. The money that SMEs save by holding smaller stocks can be utilized for hiring staff, working on innovation and developing more efficient processes.
Just-in-time could be supported by the use of faster payment services. As SMEs don't enjoy the reputation of their larger counterparts, they often have to struggle with payments. Tatum Blockchain API CEO Jiri Kobelka explained the importance of trust in business, saying,
"You can only enjoy trust if you have a long-term relationship with someone. If you are a new company, it's very difficult to have this trust from the start. This is a barrier to innovation for anyone trying to build a startup that can compete on a global scale."
Today's Payments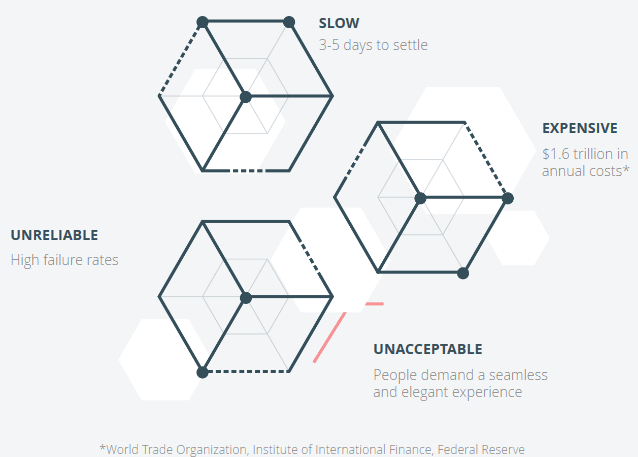 Ripple: Time to Adopt Just-in-time Payments
Several of the cheapest suppliers to Europe come from Russia, Ukraine, and Serbia which makes transporting goods take longer, and even payments could take three to five days. EU is lagging behind in terms of innovation as well as only 26 unicorns hail from the region as against 59 in China and 106 in the US.
Ripple finally said that it is the right time for Europe's payment services and banks to adopt just-in-time payments that can support their just-in-time production. It wrote,
"those that do will become the preferred providers of the EU's growing number of SMEs with plans to have an impact at a global scale."