Notice
: Trying to get property 'child' of non-object in
/var/www/html/cryptovibes.com/wp-content/themes/jnews/class/ContentTag.php
on line
45
The bitcoin network consists of a network of nodes, which are just computers or servers running the Bitcoin software. The code ensures the nodes can find and establish connection with other nodes and hence form a network that is used by the various nodes to transfer information, like transactions, blocks and other data. Through this web of interconnecting nodes, bitcoin can send digital cash securely through the network.
The cryptocurrency tool Bitnodes estimates the size of the Bitcoin network by finding all the reachable nodes in the network. The available data suggests, that Bitcoin has already surpassed 10 500 nodes and keeps growing. To be more specific – there's 10 504 reachable nodes.
The number of reachable Bitcoin nodes is constantly increasing and we will keep you updated at the bottom of the article once we finished writing.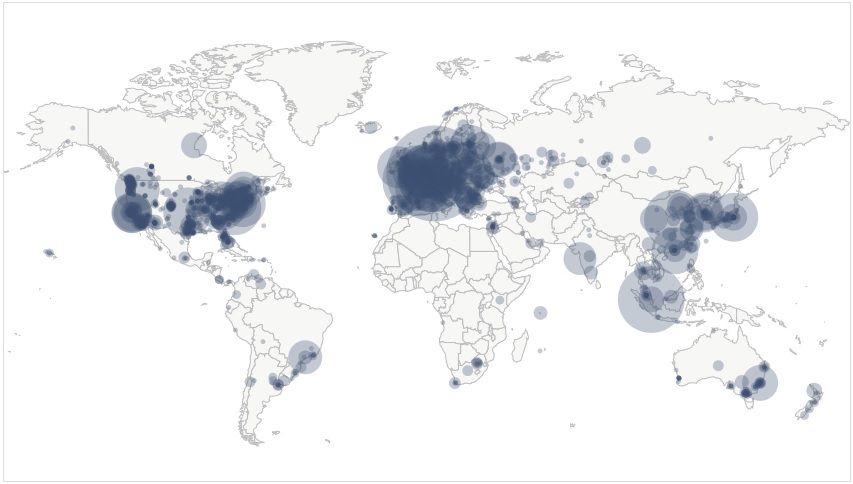 Top 10 Countries by Number of Reachable Nodes
The data shows that the most active concentration of nodes is in Europe and North America. 4 out of Top 10 countries by number of reachable nodes are from Europe. Here's the full list with excact number of nodes and percentage: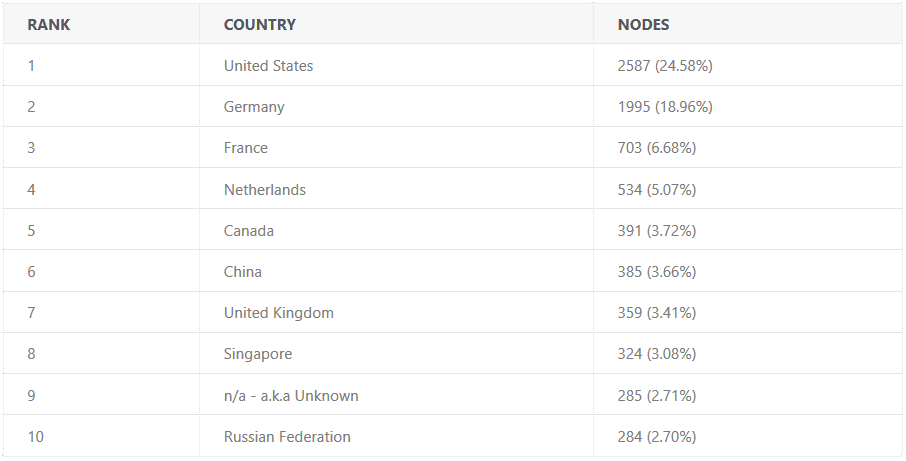 As you see, United States of America has the control of the major number of reachable Bitcoin nodes – 2587 nodes which is 24.58% of the all reachable nodes.
Another country with high number of controled nodes is Germany – 1995 nodes, which is 18.96% of the all reachable nodes.
The other countries control less than 10% of all nodes each. Too see what's below Top 10 list – see the full global nodes distribution table below.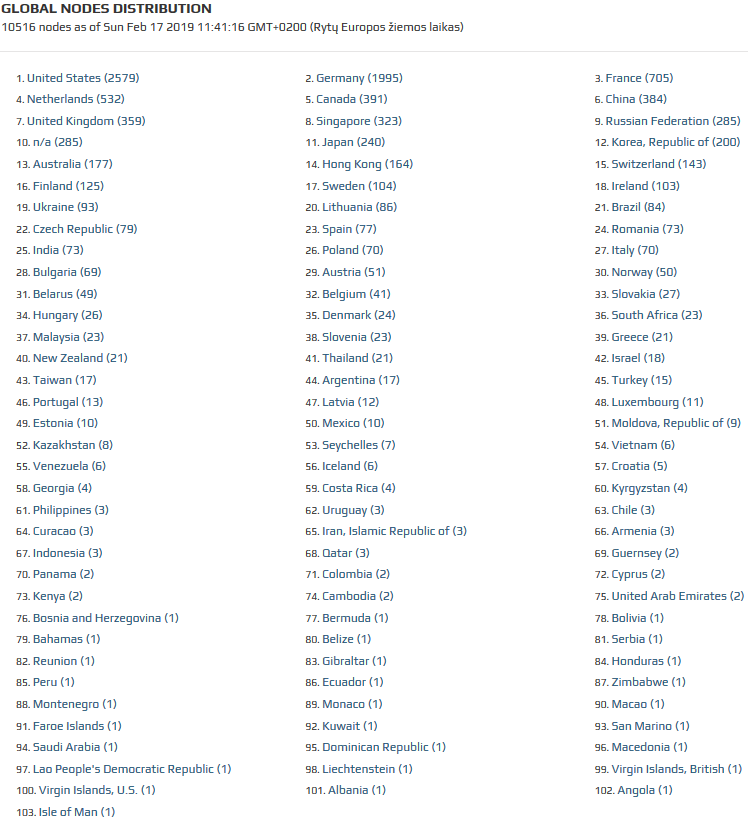 The increasing number of nodes dictates more trusted, stable and smooth operations within Bitcoin blockchain and ensures flexible, non-stop 24/7 operating. Fun fact:

To conclude, let us update you, dear reader, that now there are

10 510 reachable Bitcoin nodes

globally. The numbers are changing all the time.