According to the official announcement shared on February 14, 2019, as of February 15, 2019, Liechtenstein Post AG will start to offer the fiat-to-crypto exchange at the specific branches. In the first phase, it will be possible to exchange fiat to Bitcoin (BTC) at the post office located in Vaduz.
In search of new business opportunities, Liechtenstein Post AG has decided to offer a new cryptocurrency exchange services in its post offices. Basically, nothing is different from the conventional money exchange business, which has always been part of Swiss Post's service offering.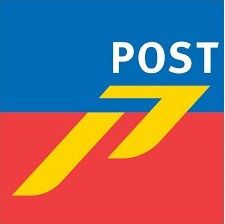 The post has chosen the Swiss-based blockchain and crypto-related company Värdex Suisse AG, to develop this innovative business model. Currently, Värdex is Switzerland's largest, financially regulated, Blockchain and POS network operator which aims "to make buying and selling digital currencies as seamless and easy as a regular visit to a bank ATM."
More Assets Later
After an introductory phase, the offer will be extended to other post offices and extended by the exchange of additional cryptocurrencies. Then it will also be possible to change fiat money not only to Bitcoin (BTC), but Ethereum (ETH), Litecoin (LTC), Bitcoin Cash (BCH) and Ripple (XRP) as well.
Switzerland is definitely one of the leaders in driving the mass adoption of cryptocurrencies and blockchain, as recently, Vontobel, a Zurich-based Swiss Bank, is set to offer custodian services for digital assets, Gazprombank, Gazprom's banking Swiss division, announced on December 6 that they are planning to launch a cryptocurrency service in 2019.
More on top, Switzerland plans to use blockchain to secure their academic credentials from fraud while the guy from Switzerland managed to launch the legal company with stablecoin and become unbanked.