Eric Stone, the head of data science at Flipside Crypto recently said that Bitcoin whales are losing their power on the market after Q4 2018 activity.
Bitcoin whales continued to hold a large number of unused coins in their wallets throughout the three quarters of 2018. In the last three months, they finally rose from their slumber and became active, bringing more active coins to the market. This recent activity could loosen the whales' grip on the crypto market, suggests Eric Stone, the head of data science at Flipside Crypto.
New research from Flipside Crypto suggests that 99% of all Bitcoin is currently stored in 8.59% non-empty Bitcoin wallets. The number is higher than 6.7% recorded in November 2017, right before Bitcoin prices went berserk and touched $20,000.
Bitcoin wealth is now more diversified than January 2016, when 8.56% of non-empty wallets held the coins. The change is positive but happening at a relatively slow speed.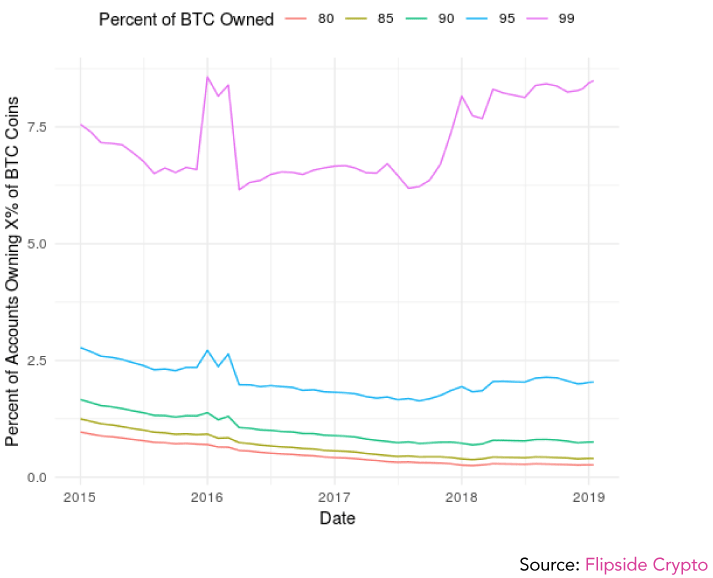 Stone said,
"As we have seen from the supply band shocks [Bitcoin Whales] do manipulate the market, and people follow them."
He added that big BTC holders making movement certainly makes others follow their actions, which could lead to price changes.
October 2018, a Binance cold wallet moved BTC to several other wallets, some of which ended up selling the coin. The people who watched the movement carefully freaked out at the time. Stone also said that the fear of such large movements was also spread through social media, leading to tumbling prices.
An Improvement in the Diversity
Institutions may not be too comfortable with the presence of Bitcoin whales, but the numbers don't suggest that they are going away anytime soon. A small number of wallets still control over 80% of the coin's supply.
However, there is an improvement in the diversity of the top 95% and the top 99% of coins. The high rollers are making way for some decentralization in Bitcoin wealth which means "even more wallets with fewer Bitcoin whales."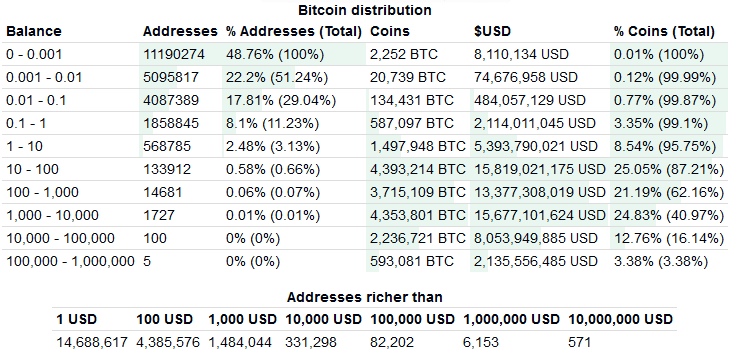 Currently, 16.4% of Bitcoins have remained dormant for over 2 and a half years. Another 15.6% haven't moved in six months. On the other hand, 45.8% of coins were active in the last six months while 8.9% were active between last week and month.
Recent trends indicate that more BTC bigwigs are selling than buying right now, even though the difference is relatively minute.