The countless media headlines of Bitcoins death over the years have read everything from "Bitcoin is close to becoming worthless" or "Bitcoin is going to zero" and according to the many published media reports found from a simple Google search, Bitcoin alone has died some 90+ times in 2018 alone.
The funny thing is that Bitcoin death figure is down by about 125 compared to 2017. Despite detractors' eagerness to bury it once and for all, bitcoin's media profile has never been higher. Even as its price continues to plummet, Google searches for Bitcoin continue to soar on a year over year basis.
For deeper reflection and understanding whether Bitcoin is really dead, we present you a timeline of very bad future predictions.

To Conclude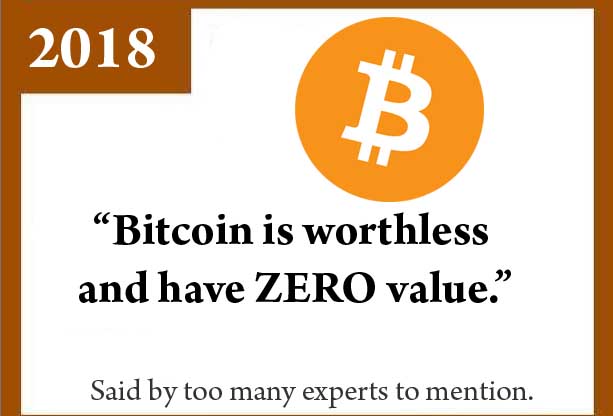 What's your opinion about the bitcoins future? Let us know in a comment section down below. In a meantime – here's the list of 12 famous intellectuals and their predictions for Bitcoin price in 2019.


---
Please note: Cryptovibes.com is not a financial advisor. Do your own research before investing in any financial asset. We are not responsible for your investing results.
OR

Follow

us: