Notice
: Trying to get property 'child' of non-object in
/var/www/html/cryptovibes.com/wp-content/themes/jnews/class/ContentTag.php
on line
45
Notice
: Undefined index: sfsi_plus_round_counts in
/var/www/html/cryptovibes.com/wp-content/plugins/ultimate-social-media-plus/libs/sfsi_widget.php
on line
708
Notice
: Undefined index: sfsi_plus_round_counts in
/var/www/html/cryptovibes.com/wp-content/plugins/ultimate-social-media-plus/libs/sfsi_widget.php
on line
797
Notice
: Undefined index: sfsi_plus_round_counts in
/var/www/html/cryptovibes.com/wp-content/plugins/ultimate-social-media-plus/libs/sfsi_widget.php
on line
1018
The Founder and CEO of Electroneum, Richard Ells, recently issued the first email letter of 2019. In this letter, he told the community that the free Electroneum App is now available on iOS. The app can be installed on iPhones form the Apple Store. It will enable users to CLOUD MINE some ETN coins anytime from their iPhone.
Since the start, the Electroneum project has always delivered all their promises irrespective of the challenges arising along the way. The project also aims to foster a gig economy where the flow of wealth from many of the developed nations will end up in the developing nations.
Having the iPhone app live is crucial since Electroneum wants people in the developed nations to spend and access ETN tokens as easily as the developing nations. There is a considerably higher ownership rate of iOS in these countries. Thus, miners and users have the capability to manage and spend their ETN using just their iPhone.
New Website Updates
The new website is far more representative and informative and it went live by the time the CEO was sending that letter to the community. Currently, the ETN team is taking any feedback and reviews about the new site here. Ells stated that so far the community has been supportive, offering a lot of feedback that has enabled them to fix many small points.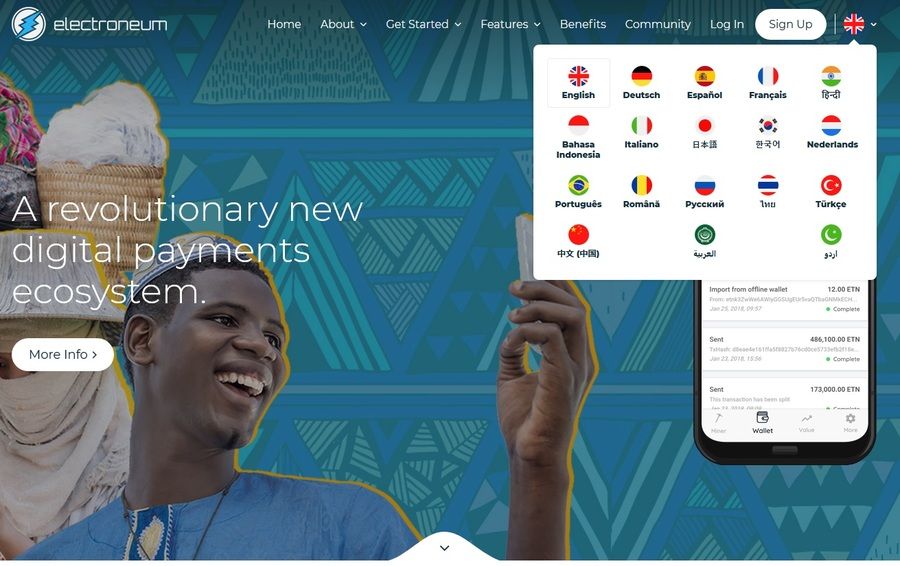 After all the feedback is complete, around Monday or Tuesday next week, the team will strive to ensure that they get all translations done and in place ready for the MWC Barcelona later in February.
Mobile World Congress (MWC) Barcelona
Electoneum attended the MWC Barcelona 2018 edition and became the first mobile cryptocurrency to do that and become a member of the GSMA. Last year's attendance aimed to enable the company to start making major inroads into the mobile market.
This year has been marred with many challenges and also a year of hard coding in an attempt to overcome those challenges. The CEO announced that all challenges have been resolved and ETN will go into this year's MWC edition in a majorly different state compared to 2018.
In February, many exciting things and updates will get introduced to the ETN community. Some of the major things will be launched at MWC while others may be launched a week earlier to ensure that the company has a full team in the office during the launch to deal with any issues that arise.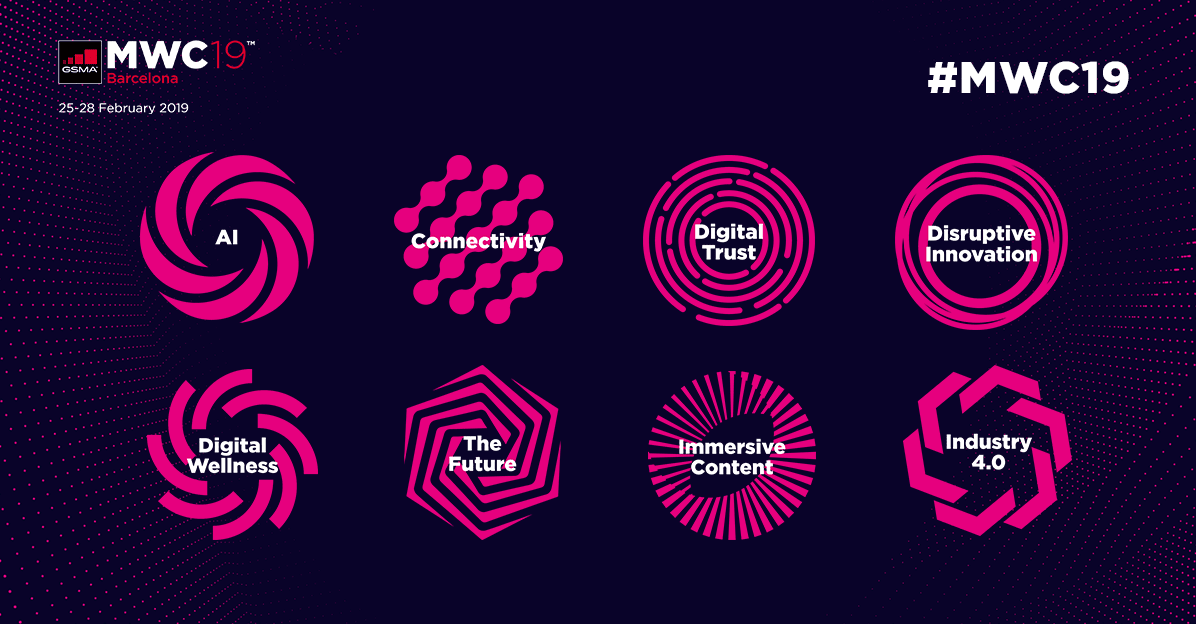 Richard Ells, the founder of Electroneum, promised that he will keep the community updated with every development that happens but left the community guessing for the ETN big show launch set for Barcelona. He highlighted that it is a massive first for the crypto industry. For now, he said that no partnerships with big brands are ready for announcement but once the Electroneum shows how it all fits together, the big brands and partnership deals will come.
Why Attend MWC?
Mass adoption of ETN needs distribution. In 2018, they launched the first mobile crypto mining experience worldwide where users could earn cryptos by installing and using the free Electroneum app. The experience has been enhanced this year with the introduction of CLOUD MINING.
Cloud mining has already launched with the Apple App after getting major approvals from Apple. ETN has already involved almost 5000 Apple Beta Testers using the app and everything has worked out well. After gaining usage and experience of offering cloud mining services to tens of thousands of users, they will roll it out to cater to the Android users too.
The rollout on Android will not wait for too long since the company aims at improving mobile mining on Android before MWC. Mass adoption needs partners and no crypto can gain mass adoption without other businesses and companies accepting the crypto as a form of payment for goods and services.
The Electroneum team discovered some challenges with their partners and strived relentlessly until all these difficulties were overcome. At this year's MWC, the team is prepared to show new vendor partners that they are unlike other existing cryptocurrencies in the world.
The team is reaching out to mobile network operators (MNOs) and mobile virtual network operators (MVNOs). They will introduce to them a way to use ETN's viral growth to expand their businesses while fostering a community of many happy customers. Here are the main developments for the last year:
Instant Payments
Electroneum instant payment system was launched since all vendors in every market need instant or near instant transactions. A 20+ minute blockchain confirmation delay is not ideal for daily payments and transactions like online checkouts and mobile phone airtime or data top ups. Thus, the ETN instant payments services are ideal for use in the daily normal life transactions.
How it works:

Blockchain Engineers
Electroneum has a team of blockchain engineers who help vendors on all processes involving payments settlement services. The company has created an industry standard API that lets their engineers to immediately know a blockchain payment is coming. With blockchain, it is always certain that any executed payment will arrive. Also, no blockchain engineers are necessary for vendor integration.
Accounting
All vendors and people that transact in cryptocurrency will need to account for it. The large vendors have accounting teams some of which that do not know how to handle crypto particularly in large volumes that may feature tens of thousands of transactions. However, ETN's instant payment vendor system also takes excellent care of their accounting.
The ETM team stores the spot price of the token along with the local fiat currency amount. They also provide the closing price for some of the countries and jurisdictions where it is required. Thus, the vendors can quickly and easily complete their accounts and fulfil all obligatory requirements to have these details entirely on record.
Regulatory Environment
Electroneum have made some bold statements and regulations to comply with most of the regions' regulatory requirements. They introduced the Anti Money Laundering (AML) and Know Your Customer (KYC) processes in 2018 becoming the first crypto to do that since they collaborated and conversed with the very people in the market that can make mass adoption happen quickly.
ETN developments and processes are designed to ease any fears experienced by the general public about cryptos and they became the first token to become compliant with the European 5th AML Directive and the FCA guidance for cryptocurrency. Through embracing governmental acceptance, cryptocurrency will gain mass adoption.
Electroneum has a system that is compliance with the UK and EU requirements and also features flexibility to deliver many AML / KYC configurations for every country. Thus, every region's regulatory process can be adhered to by the users and vendors in that particular country.
The Team
Electoneum has assembled an excellent and experienced team of people dedicated to make ETN a huge success. The company has many big developments coming this February and over the UK summer of 2019.
 ETN Powered Platform for Mobile Freelancers in the First Quarter of 2019
Richard Ells stated that it is vital to give people a reason to want to earn cryptocurrency which, in turn, leads to mass adoption. The actual mass adoption will need ETN to get accepted and then re-used as ETN somewhere else without being converted into fiat. Thus, by reaching a large community of people with no access to the worlds' digital economy, ETN may fulfil a gig economy.
For instance, someone who earns 5 dollars a month can earn 5 dollars worth of ETN online for helping people create logos for their brand. All that earning is possible using just a smartphone to create something for free and then sell it to someone else who needs it. It becomes life changing when the person getting pain in ETN can have somewhere else where they can spend the tokens without converting them into fiat.
All small entrepreneurs can change their ETN for airtime and data and resell it for fiat whenever they need after the MVNO allows data and airtime to be paid for using ETN.
As the ecosystem grows, more individuals and vendors will realise that there is a new unit of value and swapping some daily products for some ETN will let them top up their phones without fiat or buy and sell other things to other customers for a profit.
Richard Ells announced that they are launching their ETN powered gig economy website in the first quarter of 2019. That will let more people in the developed nations to access a valuable new untapped human resource available in the developing nations. More people will join the global digital economy and improve their lives significantly.
The unbanked millennials in the developing nations are just as bright, resourceful and eager as anyone else in the developed nations. Also, they are available at a low price point that is significantly HIGH to THEM!
Corporate Social Responsibility
Looking at the corporate social responsibility (CSR) angle, companies in Europe can buy some social media posts from someone in Africa. The few dollars that they get will improve their lives while giving the social post far more impact worldwide promoting the business and brand involved further.
Also, the new e-learning platform will allow someone with a digital skill-set to create tutorials that they may give away or sell access to them for some ETN. According to Richard Ells, mass adoption is making ETN widely available, easy to access, earn, spend, and accept in a perfectly legal manner. The first ecosystems will be created in 2019 where ETN will move in circles from one user to the other.
The CEO believes that ETN is close to mass adoption and believes that their token will soon break into the mainstream global financial systems. The only way to achieve mass adoption is to identify an existing problem and solve it. The ETN team is passionately committed to delivering their ecosystem to the almost 1.7 billion unbanked people of the world.
Thus, ETN will solve the issue of connecting the unbanked people to the global digital economy, which is the secret to mass adoption.
OR

Follow

us: