The waters surrounding the Bahamas are home to approximately $100bn worth of sunken treasure. All these artifacts and treasure are getting excavated with the assistance of Bahamian tech company PO8 and put on the blockchain. The project is seeing world-famous marine archaeologists excavate a huge chunk of the country's sunken treasure.
The excavation is meant to enhance the marine habitat and simultaneously generate money for the country's blue economy. Every artefact is then assigned with cryptographic tokens referred to as non-fungible tokens (NFTs). The tokens function as a smart contract for the object that they are attached to.
All the real-world assets will then remain with the PO8 Museum Foundation where they will be put on exhibition while their linked NTFs will be sold and traded throughout the world. PO8 believes that this project will generate up to $60 million annually to the Bahamian economy while simultaneously adding at least 100 jobs during the peak season.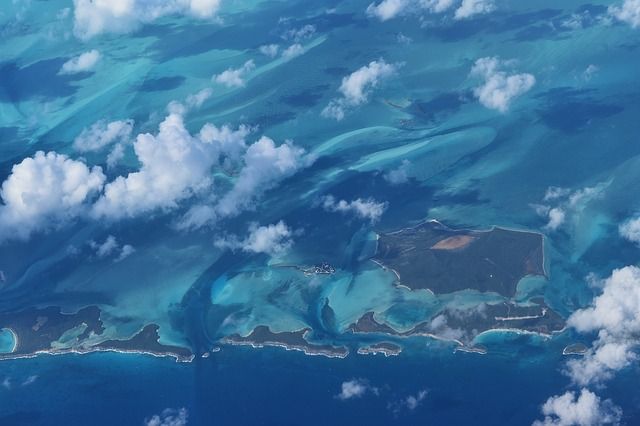 A welcomed 'third pillar' to the Bahamian economy
The sunken treasure blockchain project is introducing technology as a primary earner in the Bahamas. The co-founder and CEO of PO8, Matthew Arnett, said that the NTFs are a revolutionary store of value and commodity class. They are practically what the country's blue economy needs right now. It is also a new way of generating revenue which concurrently creating true impact for the island nations like The Bahamas.
The CEO also said that the project will shift The Bahamas from tourism to a new third pillar, technology. The tokenization project is in tandem with the country's love for the ocean which involves giving back to the ocean, importantly meaning that the project is feeding what feeds mankind in a symbiotic relationship.
Advantages for the Marine Ecosystem
The project will help in the significant conservation of the marine environment in the area while offering strong benefits to the country's economy. Most of the recovered artifacts are made of metals which may harm fisheries and the wider marine habitat in the region if left on the seabed.
The project aims at restoring the natural reefs by eliminating sunken treasure in these waters. Moreover, new artificial reefs will be created at the excavation sites enabling more marine life to thrive. Thus, the blockchain and marine industries will coexist and thrive together.
Follow us on 

Facebook

 , 

Twitter

 and 

Telegram