Chicago is rapidly turning into a battleground for several cryptocurrency kiosk companies seeking to amass the city's early adopters of ether, bitcoin, and litecoin. Atlanta-based Lux Vending is the latest entrant deploying 30 digital currency ATMs across the Chicago region. They started the rollout at the beginning of 2019 operating under the brand Bitcoin Depot.
The company's CEO, Brandon Mintz, confirmed the installation of these machines which makes Chicago its second-biggest venue. They operate 200 US Kiosks and chose to increase the numbers in Chicago due to the market potential that the city has with many individuals and institutions adopting cryptos as a form of payment at a significant rate.
Only Bitcoin Depot's headquarters hometown has more ATMs than Chicago currently. The addition of these machines brings the number of the available crypto ATMs in Chicago near 100. Most retail customers who transact in digital currencies online go to these machines to feed cash in exchange for digital codes that they use for purchases.
Why Chicago?
Mintz said that Lux went for Chicago due to its dense population, large size, and history as a financial hub. He termed it an excellent niche customer base. Additionally, the city is now a hub for the crypto markets with the big exchanges, Cboe Global and CME Group Markets, each setting up a bitcoin futures contract.
The rapid growth in this industry in Chicago has also attracted various other firms that seek to use digital currencies by investing and trading in them. For example, the Chicago-based start-ups SeedCX and ErisX are creating trading platforms in the market while the San Francisco-based Coinbase that caters to retail users also has set up a large outpost in the city.
The Major Operators
Virginia Beach, Va.-based company Bcause, is also present in the city offering a variety of services. Despite these sizeable investment dollars flowing into the new market to launch new businesses, cryptocurrency development took a hit in 2018 with the extensive decline in the value of bitcoin. Also, the industry has been accused from the beginning that it could be used for illegal transactions.
Red Leaf Chicago also launched its Digital Mint machines in the area in 2014 hence it is included in the ATM kiosk cottage industry. Around 60 of their around 200 machines are located in Chicago. The others are spread out across 21 other states including California, Iowa, Florida, and New Jersey.
Athena Bitcoin, a Chicago-based company, has a total of 65 kiosks spread across the United States and 100 throughout the world. However, it operates only three of those in Chicago because it has chosen to focus on the international markets. Currently, they are adding kiosks in Argentina and Colombia where their CEO Eric Gravengaard thinks that there is an increasing demand for cross-border transactions.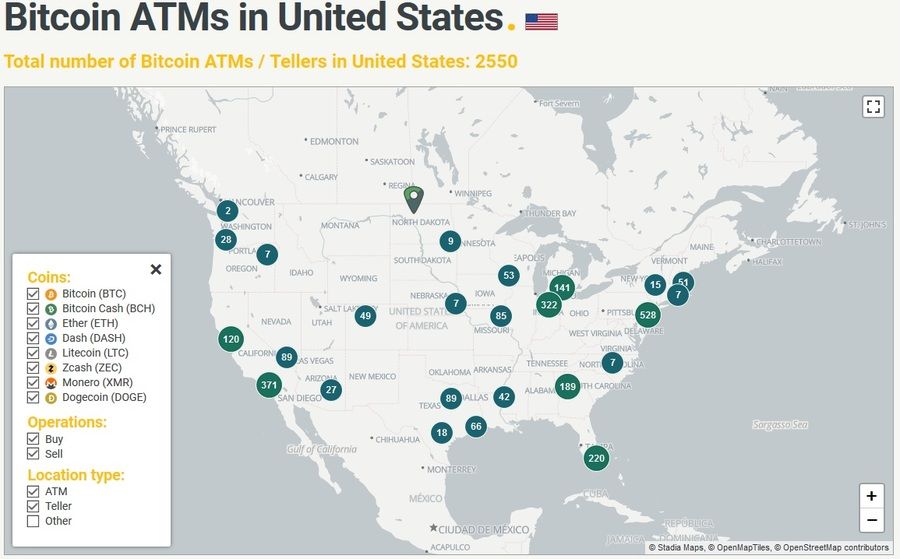 Gravengaard believes that rivals are deploying in Chicago since his company and others have developed the market already resulting in a large degree of adoption. That is the type of market that Mintz could be excited about after what he terms as a 'dead year' that was dragged down by the excessive decline of bitcoin's value.
On the bright side, Mintz believes that the slowdown enabled his company to create an infrastructure that will enable it to gain from the next wave of demand. To increase interest in his new machines across Chicago, Bitcoin Depot has a promotion that features a limited and unspecified time period in which it will waive its normal 10% to 20% transaction fees at the machines.
All of the Bitcoin Depot machines accept dollars in exchange for the cryptocurrency codes. However, just 30% of them allow individuals to sell digital currencies back to the Lux network.
Follow us on 

Facebook

 , 

Twitter

 and 

Telegram