Over the years, there have been many predictions involving bitcoin, altcoins, and the entire blockchain technology space. Several high profile individuals have made their thoughts known about what they believe the future holds for this new market. The latest to speak out is Power Ledger's blockchain economist Anya Nova who thinks that crypto can transform societies via tokenization of $278 trillion in assets.
In her new post outlining the promise of the development of security tokens, Anya thinks that the actual benefits will be acquired over time. The prominent economist has explained extensively how growing up in the 1990s of Russia shaped her verdict that cryptos could someday grow into a multi-trillion dollar asset class.
She said that she experienced hyperinflation throughout her childhood and noticed that money is a resource that the government fully controls and in some sporadic cases it mismanages. Ms. Nova said that the Russian government, in the 1990s, printed a lot of money leading to a tragic devaluation.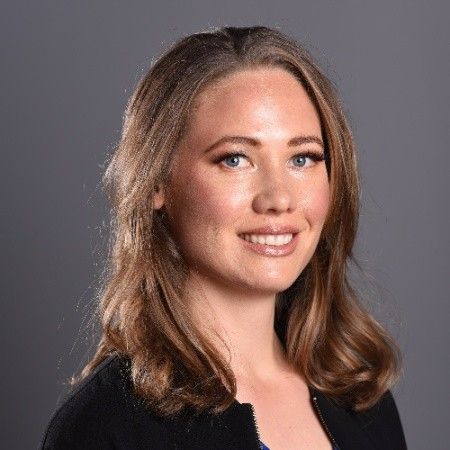 She remembers how drastic the prices of basic commodities rose within days. There was a time when a loaf was just 60 dollar cents. Then, the price rose almost overnight to $3.40 making the life for the low-income earners almost unbearable.
The Road to Crypto
Two decades later, Anya still wonders why people are not taking bitcoin with the seriousness that it deserves. People claim that the digital currency will never replace fiat money since it is not real. She thinks that is not true since she has the experience of holding a large bundle of cash in her hand that was almost worthless due to the hyperinflation executed by Moscow.
Anya is excited by cryptocurrencies and all the interesting questions they raise about the traditional financial systems. She wonders how money works, who makes it, and why some people have a lot more than others?
The Crypto Evolution
Anya says that she has watched the evolution of cryptos starting with bitcoin then ICOs and now STOs. In the process, she has discovered some controversial ideas and met interesting individuals. The real reason why there is an insurgence of security tokens is due to regulators like the SEC who are cracking down on projects that are yet to comply with the existing fundraising rules and regulations.
Security tokens can thus be described as a return to the required compliant ways of fundraising. However, a token sale that is compliant with the regulations is not a better investment than the one that fails to comply. Some individuals think that the security tokens will end poverty in the world as we know it.
However, poverty arises due to many reasons and lack of access to investment opportunities. Although the security tokens make access to investment opportunities easier, the fundraising regulations have many issues including investors' sophistication levels determination and product disclosure statements operations. The quality of the investment opportunities also matters.
A good investment is described as that which has the right, competent team solving all problems in a timely manner.
Will these security tokens work?
Questions are raised on whether the security tokens will democratize the global financial systems and lift the masses out of poverty. A pessimistic view is that these tokens will lead to the creation of many useless investments that will compete for investment attention in the already crowded cryptocurrency space.
A multi-trillion dollar investment asset class
Anya thinks that the security tokens do not have the fundamental capabilities to democratize finance and save the masses from poverty immediately. However, they will transform how people live. There are many things available for tokenization. There are $55 trillion dollars in equities, $217 trillion dollars worth of real estate, and $6 trillion dollars in gold just to name a few.
Could STOs have saved Russia in the 1990s?
In addition to the hyperinflation of the 1990s in Russia, billions of dollars were misappropriated via botched privatization of many public assets including mines, factories, and farms. Anya believes that if the security tokens existed in those days, no money would be stolen since there would be transparency and immutability of transactions by using the blockchain technology.
Annual Rates of Inflation
(%/yr) in Russia, 1993-2004
Year
Inflation in
Producer
Prices
(%/yr)
Inflation in
Consumer
Prices
(%/yr)
Inflation in
the Wage
Level
(%/yr)
1993
943.76
874.62
822.1
1994
337.00
307.38
255.9
1995
236.46
197.41
142.2
1996
51.21
47.57
64.8
1997
14.67
14.62
23.7
1998
7.03
NA
15.3
1999
58.95
85.65
54.7
2000
46.53
20.77
52.5
2001
19.17
21.50
43.3
2002
10.43
15.72
27.3
2003
16.38
13.66
26.1
2004
23.35
10.89
22.5
It was purported that the public would own a part of the available infrastructure. If blockchain technology existed back then, the division and fractioning of the national assets would be done as intended with resources fairly distributed among all citizens. Instead, the process was shambolic and the country's ownership ended up in the hands of a few oligarchs creating some of the worst financial inequalities worldwide.
The promise of security tokens is that such episodes in the economic history of the world will never ever again have to repeat. Thus, the many available user cases for these tokens led Anya to believe that the crypto industry will rise to be worth over $278 billion in the future.
---
Please note: Cryptovibes.com is not a financial advisor. Do your own research before investing in any financial asset. We are not responsible for your investing results.
Follow us on 

Facebook

 , 

Twitter

 and 

Telegram