Notice
: Undefined index: sfsi_plus_round_counts in
/var/www/html/cryptovibes.com/wp-content/plugins/ultimate-social-media-plus/libs/sfsi_widget.php
on line
748
Notice
: Undefined index: sfsi_plus_round_counts in
/var/www/html/cryptovibes.com/wp-content/plugins/ultimate-social-media-plus/libs/sfsi_widget.php
on line
851
Notice
: Undefined index: sfsi_plus_round_counts in
/var/www/html/cryptovibes.com/wp-content/plugins/ultimate-social-media-plus/libs/sfsi_widget.php
on line
1091
As anyone who has witnessed the rise and fall of cryptocurrency will tell you, there has been a huge decrease in the value of all assets on the market since the last quarter of 2017. While this has dissuaded some investors from participating in the crypto economy, others have turned to a new type of strategy to weather the storm: lending.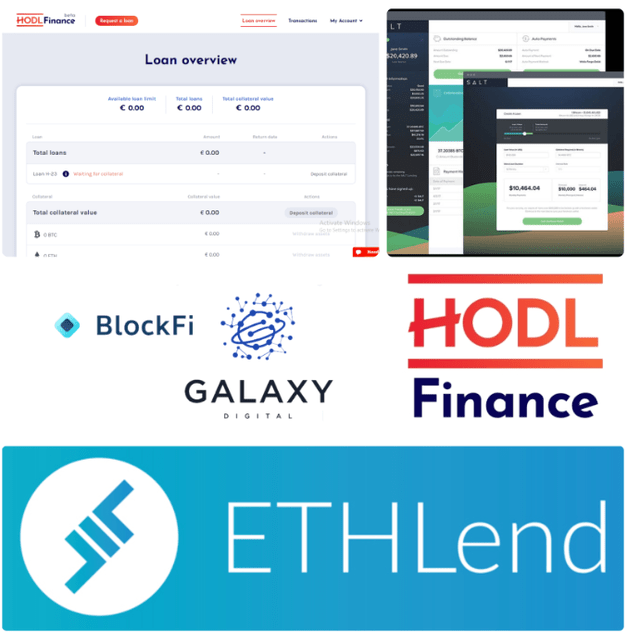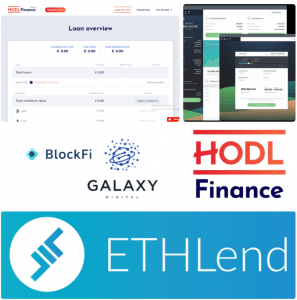 Some of the major entrepreneurs nowadays promote a combination of holding onto crypto and utilizing loans backed by digital assets to survive the current crypto crisis.
Two types of lenders
Despite the plummeting value of the majority of cryptocurrencies and disarray in the market as a whole, the crypto-lending industry found its way to consumers. A lending industry that issues loans backed by various digital assets is surprisingly thriving.
The business model is rather simple – the lender receives digital assets as a guarantee that the loan will be repaid, meanwhile collateral protects the lender from financial risk.
Some of the major players work with retail clients helping them to meet their conflicting needs of fast cash and desire to secure gains from the price rises they so desperately expect.
Another group of the crypto-lending industry works with businesses mostly using a simple strategy known as shorting the market. Investors will take out a loan for a certain amount of digital assets, currently mostly crypto, for a predetermined amount of time. If the market is not performing as well as expected and there is a decrease in value, borrowers then pay back the same amount of cryptocurrency that they were lent, thereby turning a profit on the difference between the initial value and the decreased value.
The loans that are issued are backed by various digital assets such as in-game assets, tokenized real estate properties and even digital stock representations.
A fraction of Apple or Tesla stocks
Although not a lender itself, an interesting new market entrant is DX.Exchange. The Israeli-Estonian company offers digital tokens backed by real securities and gives investors the opportunity to borrow from their choice of 10 Nasdaq-listed token assets that represent actual shares and even pay dividends despite not being on traditional markets.
Tokens issued by DX.Exchange can then be used by lending companies as just another convenient means of collateral to issue loans backed by these digital tokens.
BlockFi, another company that offers Bitcoin, Ethereum, and Litecoin-backed loans, is also taking advantage of the market. BlockFi's CEO, Zac Prince, recently made a comment to Bloomberg about the state of the lending market:
"We've never had a loss of principal. It's a low-risk type of lending, assuming you are able to manage that liquidity and track the volatility."
BlockFi successfully secured capital funding from such market leaders as ConsenSys Ventures, Galaxy Investment Partners, and Morgan Creek Capital Management.
Sticking to their digital assets
Even in the bear market, lending companies see their clients sticking to their digital assets rather than pulling out or investing in traditional financial vehicles.
Vytautas Zabulis, the co-founder of HODL Finance, the European digital lending company, said that they were prepared for people to give up their digital assets:
"When we launched our trial crypto lending service, we have been prepared for the chronic ride of margin calls since the market was so volatile throughout 2018."
In a phone interview with Cryptovibes, Zabulis said that their clients have been sticking to their digital assets by adding that "instead of letting their collateral be liquidated during the fall of prices, our clients chose to add additional collateral to restore LTV ratio."
LTV ratio, an acronym for loan-to-value, is a type of risk assessment metric that refers to the ratio of the actual loan amount and the collateral used to cover that loan amount in digital assets. At the time of writing, 50 percent is the industry standard when it comes to the most popular cryptocurrency, Bitcoin.
Market expanding rapidly
The market is expanding rapidly with major companies operating and growing in the industry. American companies like SALT, the Celsius Network, Ethlend, and Unchained Capital are currently leading but new market entrants are joining like Australian Helio Lending. European and Asian markets seem to be unsaturated with American researching the ground at the moment.
Market players and experts that Cryptovibes talked to believe the reason behind this growth is the fact that loans are a much safer product because even if a client defaults, the lender liquidates the collateral with virtually no risk if liquidation is done in a timely manner. Besides, according to the management, even given the volatility of crypto assets, such loans are almost always profitable.
Stani Kulechov, the CEO of Aave, which owns online crypto-lending marketplace ETHLend, said to Bloomberg that
"Everything flies in the bull market, but true magic happens when it does well in a bear market".
OR

Follow

us: