In 2018, the cryptocurrency markets experienced a bloodbath that left many investors in this industry gasping for economic breathe. However, while bitcoin and all the other cryptos lost their lustre, the underlying blockchain technology seems to have continued its growth and invasion of many other already thriving industries.
The Hype is Fading Away
According to Jerry Yang, the Yahoo co-founder, blockchain still has many important applications to the global finance and banking sectors. However, he explained that for the applications to get implemented successfully, trust must first be built. Jerry acknowledges that the world has reached a critical moment as all the hype surrounding cryptocurrencies and blockchain is slowly fading away.
Although it is not yet clear whether this new technology will survive the post-hype phase, blockchain has proven to have the potential for many important applications to the banking and finance industry on a global scale.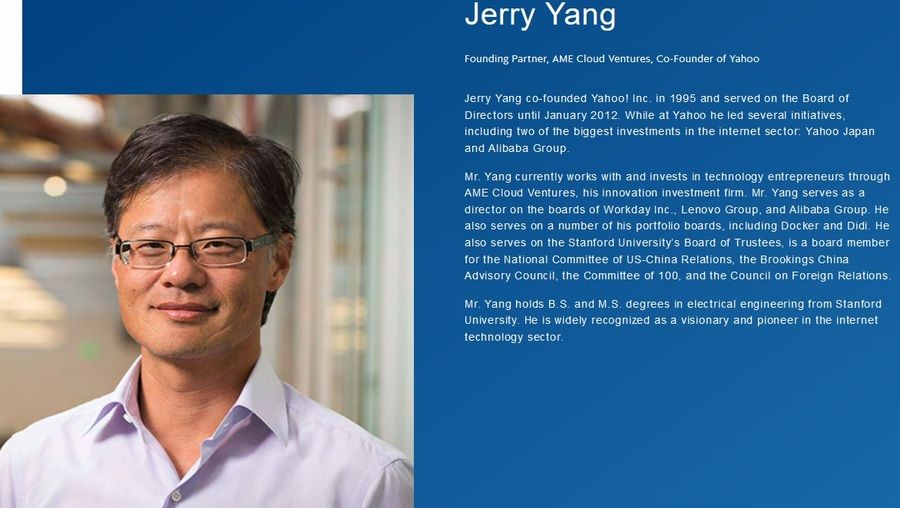 Jerry added that blockchain is an excellent technology that should be added to the banks and trading systems on a worldwide scale. For example, in the case of US institutions and banks, the types of infrastructure that are continuously being developed has long-term implications and impacts.
For all these technologies to succeed, trust must be built and strengthened. With trust, huge opportunities for the mass adoptions of blockchain will be realized.
The US-China Flashpoint
During the forum, Yang said that the U.S.-China conflict is spread out in trade, geopolitical security, and ideology areas with the flashpoint being technology. Technology continues to be the catalyst and accelerator both for the greater division and greater good. However, for balance to be attained, the deteriorating mutual trust and assurance must be amended.
Blockchain is the latest technology that is elucidating mixed feelings among government, institutions, and individuals. The banking and financial worlds are set to benefit from the transparency, efficiency, and cheap services considerably if the issue of trust arising from the new technology is solved amicably among all stakeholders.
Follow us on 

Facebook

 , 

Twitter

 and 

Telegram