Robots which compete against humans to create works of art and new styles draw the attention of tech media more and more often. The creators of Gaka-Chu robot-painter have reached new heights in their use of AI technologies. The robot not only paints pictures based on social media posts but also acts as an independent subject capable of buying paints, brushes and paying electricity bills.
The Gaka-Chu robot is a manipulator drawing Japanese hieroglyphs. Microsoft's Azure service helps to synthesize the image based on popular hashtags in social networks, while the quality of the resulting picture is provided by sensors and an RGB camera.
However, the most remarkable thing is the robot's capability of self-maintenance needing minimum human support. The machine is rewarded in tokens which can subsequently be spent on consumables and electricity. This exemplifies a self-sustainable agent powered by Robonomics Network, a platform set up to integrate autonomous robots into everyday life.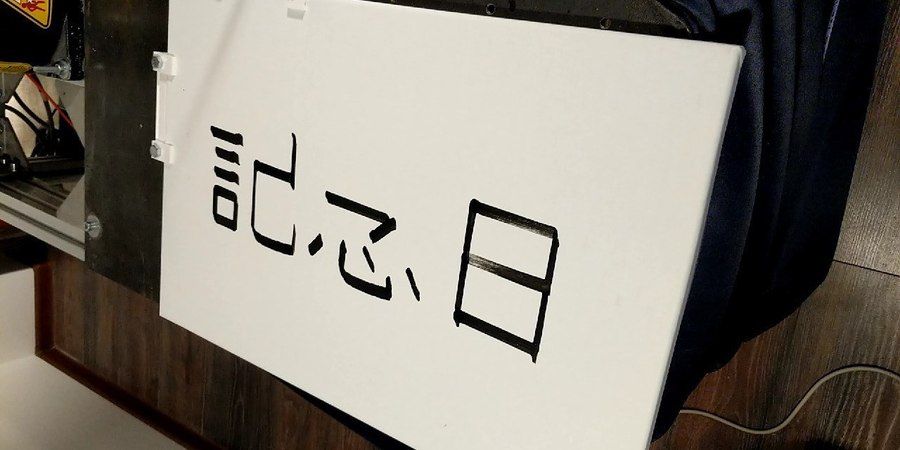 Built on the Ethereum infrastructure, the solution allows the customer (human or robot) to make a smart contract with the provider (robot). The entire fulfillment process and quality control are recorded in the blockchain, making supply chains not only trackable, but this also enables consumer needs to be constantly analyzed.
Gaka-Chu Drawing
The whole process of Gaka-Chu drawing a picture was also recorded to the blockchain (watch the video). This painting made under the 19W art project has given rise to "machine conceptualism", a form of artistic expression where concepts or ideas take the form of images. As the name implies, the authorship of ideas belongs to a machine, not a human.
As Robonomics Network leader Sergey Lonshakov noted, the hieroglyphs drawn by Gaka-Chu are not impeccable yet. The minor inaccuracies are due to the fact the arm is intended to create elliptical lines and the machine has to perform a complex mathematical task to draw a straight line.
Despite the minor imperfections in execution, however, the advent of such a robot itself implements the idea of self-sustainable machines acting as independent economic agents. The machine's capability of self-maintaining and cooperating with other robots and humans ushers in an era of emerging smart cities.


Follow us on 

Facebook

 , 

Twitter

 and 

Telegram