A majority of the world's central banks are hesitant in developing digital currencies. Reports show that there is little probability of any of them issuing a sovereign currency for wholesale settlement within the next three years. This information was revealed by a survey done by the Bank of International Settlements (BIS).
63 Central Banks Participated
Over half of the 63 central banks that participated in this survey said that cryptocurrencies accounted for insignificant usage and in some cases, they were not used at all in all domestic payments. Only 28% of the participants said that cryptos were only used by niche groups domestically. All this data was published by the Basel, Switzerland-based BIS, commonly known as the central banks' central bank.
The authors of the report, Henry Holden and Christian Barontini, said that none of these central banks reported any wider public or widespread use of the digital currencies for any cross-border or domestic payments. The survey conducted in late 2018 targeted banks that covered almost 80% of the world's population.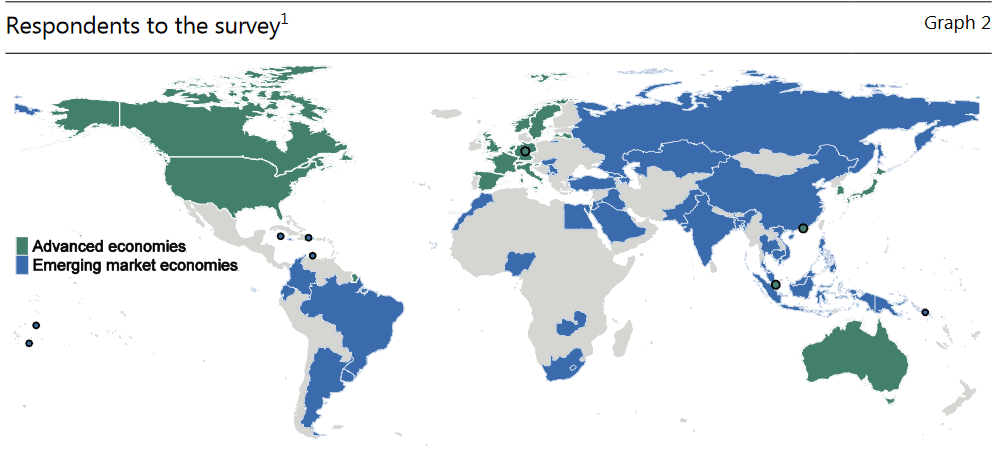 Wholesale cryptos, that would be limited in usage for particular tasks, like interbank payments, are believed to be the most likely usage for the currencies initially by central banks. The survey reported that two anonymous central banks from "emerging market economies" may issue their own cryptos for the general public.
The survey was released a day after bitcoin surged by almost 5% to over $4,000. Most participants believe that the use of cryptocurrencies will remain minimal for now due to compliance issues, low acceptance by retailers, outright bans in some countries, and a better comprehension by the general public of the risks involved.
Imitates Distributed Ledger Technology
Almost 70% of the central banks surveyed stated that they were engaged in some form of work trying to develop their own digital currencies. They hope to imitate distributed ledger technology or blockchain which underlies all digital currencies and use it in wholesale payment systems.
The BIS said that just 5 central banks have moved forward to running pilot projects which include central banks of Uruguay and Sweden. Almost 25% of the central banks have the permission or will soon have the authority to issue their own digital currencies in the near term. The greatest potential motivations for these banks to issue their digital currencies are for payment efficiency and safety.
Most of these participants are progressing from the central bank digital currency (CBDC) conceptual work into extensive experimentation and proofs-of-concept.
Follow us on 

Facebook

 , 

Twitter

 and 

Telegram