The Pundi X team has executed the token removal as planned. A total of approximately 9.7 billion tokens (5.7 billion NPXS and 4 billion tokens NPXSXEM) have permanently removed from the supply. This is equivalent of 4.1 million US dollars worth of value as of January 3, 2019.
With the profits to the foundation brought in from fees generated by Pundi X devices globally company is able to take various amount of NPXS out from the total supply – it means tokens are burned – if a $10 fee is brought in, $10 worth of tokens are removed.
Each Token is Now Worth More
Burning tokens is common in the crypto space. What it does is reducing the total circulating balance of the ticket. This should imply that each token is now worth more. For example, if I have a 100 token total supply with a market cap of $100. Each token is worth $1. If I remove 50 token from the total supply – the cap does not change, so each token is now worth $2. This method is similar to the buyback method in the traditional equity world.
The company also provided the hash of the execution:
NPXS
Hash: 0x381ac253b3bc9a0eadbc07bd4cb7c2872a6e0c888b7edb83d90aa1bd1b219002
Etherscan: https://etherscan.io/tx/0x381ac253b3bc9a0eadbc07bd4cb7c2872a6e0c888b7edb83d90aa1bd1b219002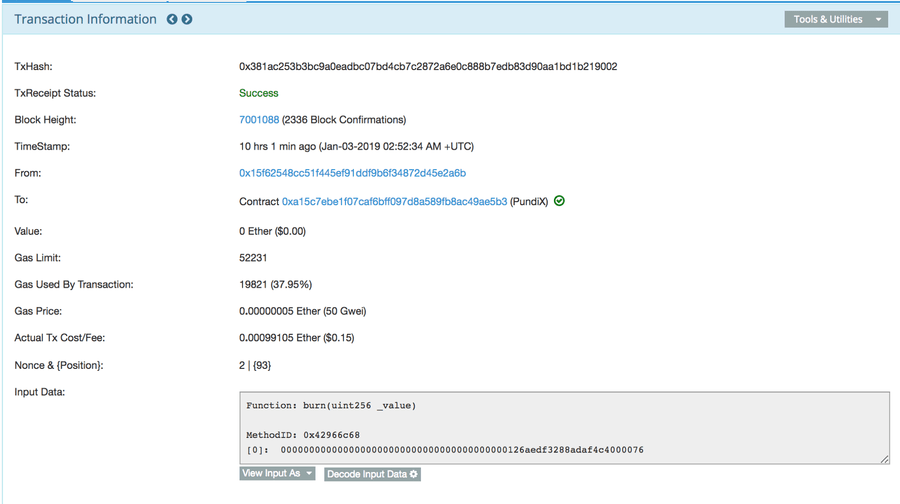 NPXSXEM
Hash: 9151fd20fb1e5c8bddb7376465055182b9b0e87016cd41b87e1b94f2a18e1484
Explorer: https://explorer.nemchina.com/#/s_tx?hash=9151fd20fb1e5c8bddb7376465055182b9b0e87016cd41b87e1b94f2a18e1484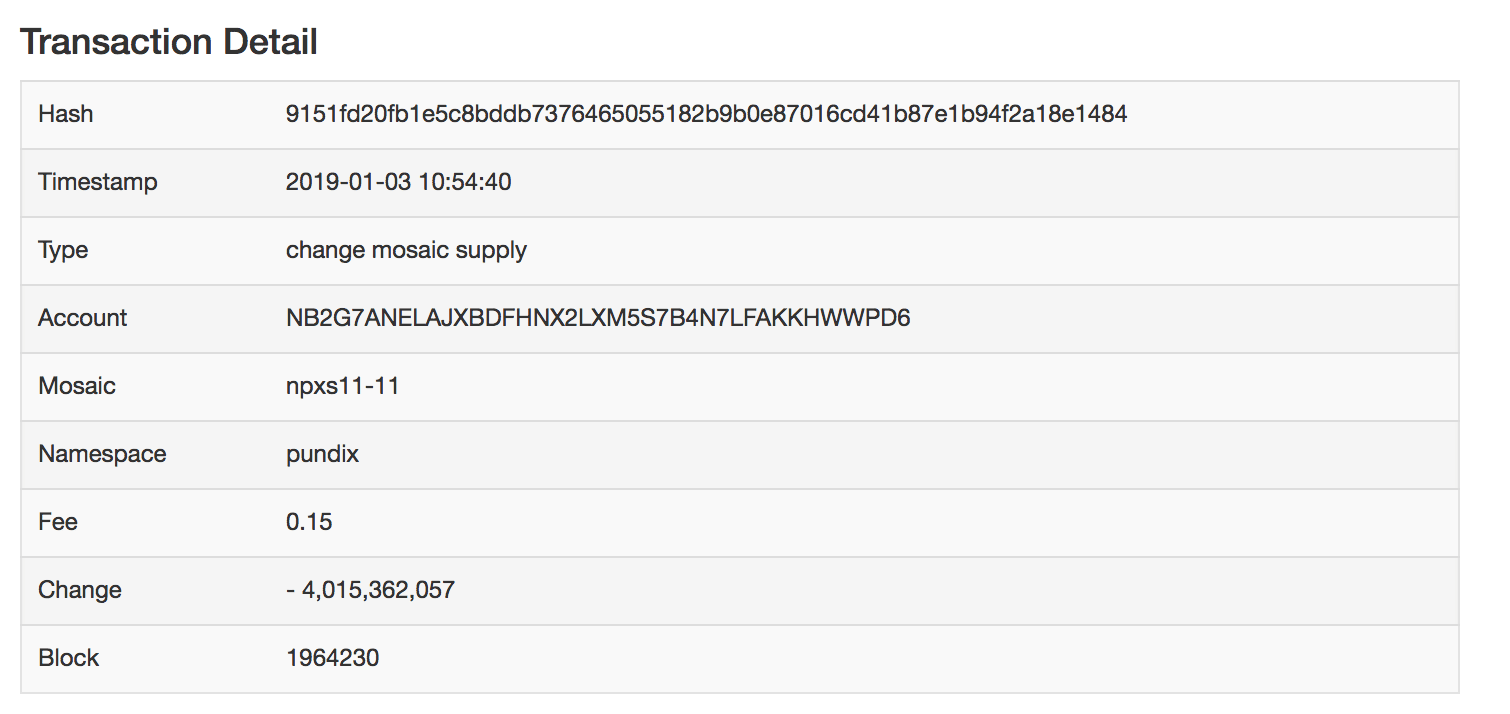 Pundi X team is actively adapting its products to the market at a tremendous momentum. The company recently signed a partnership with ebooc & loyalty labs and as a result Pundi XPOS will be implemented for hundreds of emcredit, the UAE's official credit bureau and a subsidiary of the government of Dubai, storefronts across the city and will allow consumers to pay bills, school fees and for utilities using digital currency which is a historic moment for the adoption of blockchain itself.
Morevoer, the company has signed a partnership with HARA Token for the XPOS deployment. As the result, thousands of Pundi X devices will be installed to the forefront of global agriculture.
Overall Pundi X puts a huge effort to bring a value to the world. The company encourages everybody to embrace blockchain technology in their daily lives.
---
Please note: Cryptovibes.com is not a financial advisor. Do your own research before investing in any financial asset. We are not responsible for your investing results.
Follow us on 

Facebook

 , 

Twitter

 and 

Telegram