This development was made as a result of an increasing number of requests from community members. Although 2018 has seen the bears rule most of the cryptocurrency markets, DGTX has shown massive potential and undeniable results.
Due to the excellent performances of 2018, DGTX is ranked among the top 100 coins on CoinMarketCap. Currently, the token is 60X against ETH since their ICO. With zero commission fees, decentralized account balances and the inclusion of more futures markets and spot trading, Digitex is expected to have a successful 2019.
The Rise of Digitex
The Early Access Waitlist has around 800,000 people signed up waiting to access the exchange. Purchasing DGTX now at a low price might be a good opportunity to acquire the tokens before the public launch that is guaranteed to increase the demand and price of the token. The native DGTX exchange token that covers all operational costs of the exchange enables the platform to provide zero-fee trading.
It is mandatory for all traders to buy DGTX for all transactions on the exchange increasing the potential of DGTX to become a leading CoinMarketCap exchange token in 2019. Since January 15, 2018, ICO that sold out in a record 17 minutes the token was at $0.0083. The current DGTX price is $0.064.
In October this year, the token reached an all-time high of $0.16 representing almost a 2,000% increase at the highest point. Thus, DGTX joined the top three gainers in the crypto world and is now ranked among the top 100 cryptocurrencies by CoinMarketCap. Digitex also has some of the busiest social media channels and groups offering 24/7 round the clock support.
For users who want to buy or sell DGTX in blocks of at least 500,000, they should send their information in the provided forms in the official website. According to the release the team will respond in a matter of hours.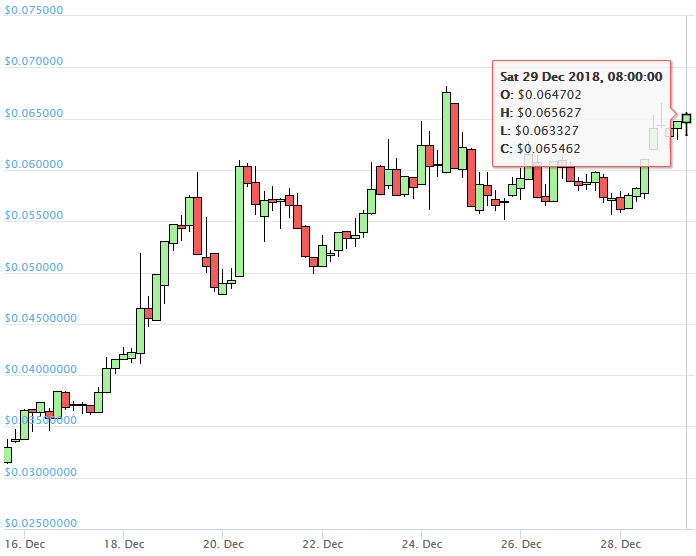 Benefits of the OTC Desk
The launch of the over-the-counter desk means that there is no price slippage regardless of the size of the transaction. Also, the trading desk enables users to deal directly with Digitex. Selling or buying tokens over-the-counter removes the necessity to open an account with a third party cryptocurrency exchange.
All OTC trades are done via Skype making the transactions quick and easy with full technical support throughout the whole process.
OTC Thrives
All the major exchanges operating in the United States now offer OTC services. Also, many other individual players are also joining this market space. The CEO of Peer-to-Peer exchange HodlHodl, Max Keidun, has an OTC desk. He explained that large order requests have increased in 2018 and in some cases doubling month-on-month.
---
Please note: Cryptovibes.com is not a financial advisor. Do your own research before investing in any financial asset. We are not responsible for your investing results.
Follow us on 

Facebook

 , 

Twitter

 and 

Telegram